DATES

---

PRESS NIGHT

---

Supporters Night

---

Young People's Night

---

Caption Night

---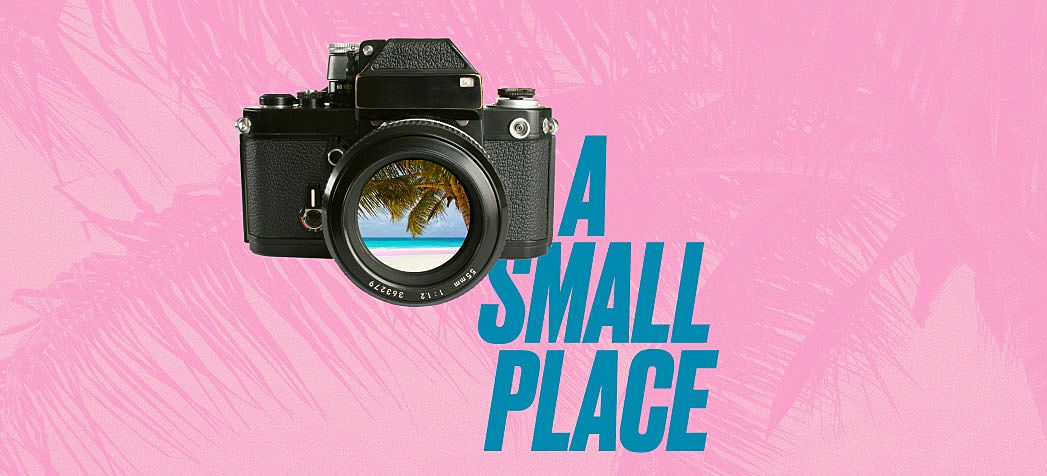 Share this production on Twitter or Facebook!
"You emerge from customs into the hot, clean air: immediately you feel cleansed, immediately you feel blessed (which is to say special); you feel free."

For the first time ever, Jamaica Kincaid's searing story about Western colonial exploitation is adapted for the stage. Fly with us to Antigua and take a closer look at the past, the present and where we really are.
Press Night: 13 November
Supporters Night: 15 November
Young People's Night: 23 November
Caption Night: 27 November

Evening performances: 7.30pm
Matinees: 3pm
Anna Himali Howard is a director and theatremaker. She was Paines Plough's Trainee Director in 2016. She is also an Alumni Artist at the Gate Theatre and an alumnus of the Birmingham REP Foundry. Her work as a Director includes Albatross by Isley Lynn for NEW (RWCMD/Paines Plough/Gate Theatre), Life Is No Laughing Matter by Demi Nandhra (Birmingham REP/mac Birmingham), 20B by Jane English (Birmingham REP/CPT). As a theatremaker work includes Mahabharat/a by Anna Himali Howard and Zarina Muhammad (Camden People's Theatre), The Beanfield by Breach Theatre (New Diorama, National tour 2016). Anna was Associate Director on Fleabag by Phoebe Waller-Bridge (Drywrite/Soho Theatre international tour) and Assistant Director on Othello, directed by Ellen McDougall (Shakespeare's Globe) and In the Night Time (Before the Sun Rises) by Nina Segal, directed by Ben Kidd (Gate Theatre).
Jamaica Kincaid's essays, stories, and novels are evocative portrayals of family relationships and her native Antigua. Moving to New York at the age of 16 she later became a staff writer for The New Yorker magazine and her first book, At the Bottom of the River, a collection of short stories published in 1983, set a pattern for her later work, mixing lyricism and anger. Annie John and Lucy were autobiographical in nature with an emphasis on mother-daughter relationships and A Small Place continued her depiction of Antigua and her rage at its despoliation. Kincaid's treatment of the themes of family relationships, personhood, and the taint of colonialism continued in The Autobiography of My Mother and My Brother, an account of the death from AIDS of Kincaid's younger brother. Her "Talk of the Town" columns for The New Yorker, often chronicling Caribbean Culture were collected in Talk Stories. Later novels include Among Flowers: A Walk in the Himalaya and See Now Then which follows the late-life dissolution of a marriage through the eyes of the jilted wife.
DATES

---

PRESS NIGHT

---

Supporters Night

---

Young People's Night

---

Caption Night

---