24 August – 01 October
Wittenberg
Wittenberg
Box office: 020 7229 0706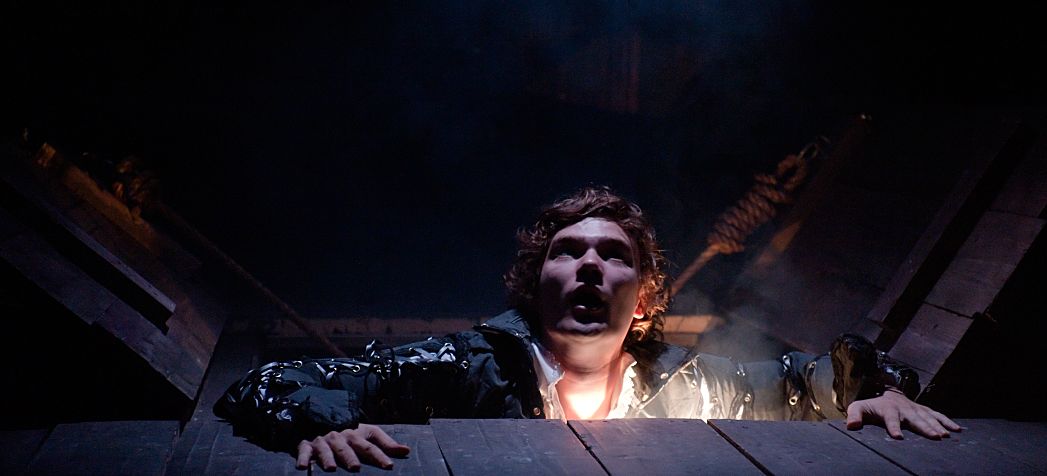 Share this production on Twitter or Facebook!
WITTENBERG
David Davalos
Directed by Christopher Haydon
Assistant Director Melanie Spencer
Design Oliver Townsend
Set Painter Fiona Stewart
Lighting Mark Howland
Sound & Composition Tom Mills
Supervisor Sukie Kirk
Production Manager Nathan Johnson
Stage Manager Jess Gow
Deputy Stage Manager Katy Keggie
Cast Sophie Brittain, Sean Campion, Andrew Frame, Edward Franklin
Join the jury as two of history's most stubborn intellectuals go head-to-head in a highly entertaining battle of reason versus faith.
Set in late 1517, this smart, sprightly and audacious comedy centres on a fictitious meeting between university colleagues Dr. Faustus (a man of appetites), Martin Luther (a man of faith) and their student Hamlet (a young Prince struggling not only with his beliefs but also with his tennis game).
This sparkling celebration of history, language, academia and religion by award-winning American playwright David Davalos will appeal to anyone looking for the answers to life's big questions.
24 August - 1 October 2011
"[Christopher Haydon's] production makes imaginative use of Oliver Townsend's ingenious set."
Financial Times
24 August – 01 October
Wittenberg
Wittenberg
Box office: 020 7229 0706