27 February – 23 March
The Ridiculous Darkness
The Ridiculous Darkness
Box office: 020 7229 0706
DATES

---

Press Night

---

Young People's Night

---

Supporters Night

---

Caption Night

---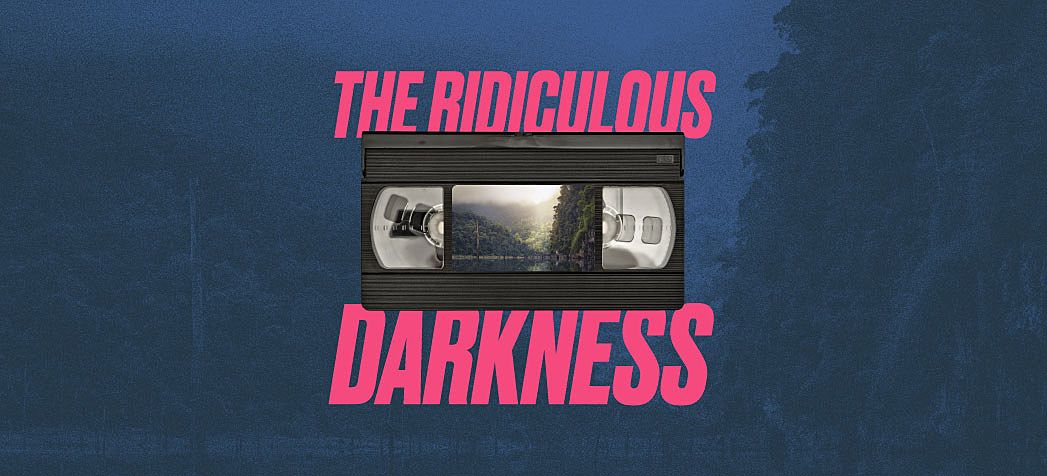 Share this production on Twitter or Facebook!
'I ran through the darkness. Everything was very quiet. I ran and ran. It was dark, but I could orient myself. I had the feeling that everything inside of me was also very dark and calm. It was as if I was just walking inside myself.'

Ultimo has a degree in piracy from Mogadishu University of Applied Sciences. Tofdau won't rest until his story's told. Sergeant Pellner and Officer Dorsch are sailing up the Hindu Kush in search of Lieutenant Colonel Deutinger in the rainforest of Afghanistan. And at his parents' home in Bad Rippoldsau, Wolfram Lotz is experiencing writer's block.

This funny, powerful and surreal mash-up of Francis Ford Coppola's Apocalypse Now and Joseph Conrad's Heart of Darkness invites us to rethink colonial narratives, confront our ideas of each other and question what we imagine is in the darkness.

This production is conceived and directed by the Gate Theatre's Associate Director, Anthony Simpson-Pike.

27 February – 23 March
Press Night: 5 March
Young People's Night: 8 March
Supporters Night: 14 March
Caption Night: 19 March

Evening performances: 7.30pm
Matinees: 3pm

Young People's Night is supported by Douglas & Gordon.
Anthony is a theatre-maker and dramaturg whose directing credits include Over to You (Tamasha Theatre/Rich Mix), Dreamless Sleep (Bunker), Loyalty and Dissent (Tamasha Theatre/Rich Mix/ National Archives), Welcome to England (Young Court, Royal Court), Detox (Artistic Directors of the Future), Pandora (Peckham Pelican/Zedel/New River Studios), Coma (Southwark Playhouse), Something to Say (St James Theatre), Plunder (Fresh Direction, Young Vic), Camp (Etcetera Theatre/Bussey Building), One for the Road and New World Order (Site- specific).
His credits as assistant director include Ear for Eye directed by debbie tucker green (Royal Court), Much Ado About Nothing directed by Matthew Dunster (Shakespeare's Globe), Father Comes Home from the Wars, Parts 1, 2 and 3 directed by Jo Bonney (Royal Court), and Parallel Macbeth directed by Caroline Byrne (Young Vic). Anthony trained at National Youth Theatre, Royal Central School of Speech and Drama and through the Young Vic Director's Program. He was a finalist for the JMK award in 2017. Anthony is the Associate Director at the Gate Theatre.
Wolfram Lotz, born in Hamburg in 1981, grew up in the Black Forest. He studied Literature, Fine Arts and Media in Konstanz before enrolling for Literary Writing at the German Literature Institute in Leipzig. He writes theatre and radio plays, poetry and prose and has already been the recipient of numerous awards including the Audience Prize of the play competition at the Berlin Theatertreffen 2010 as well as the Kleist Foerderpreis 2011 for Der Grosse Marsch. The original Burgtheater production of The Ridiculous Darkness (Die Laecherliche Finsternis) was invited to Theatertreffen Berlin as well as Muehlheimer Theatertage in 2015. Theatre Heute Magazine named him as 'Emerging Playwright of the year' in 2011 and 'Dramatist of the Year' in 2105.
27 February – 23 March
The Ridiculous Darkness
The Ridiculous Darkness
Box office: 020 7229 0706
DATES

---

Press Night

---

Young People's Night

---

Supporters Night

---

Caption Night

---