12 – 22 October
The Difference Engine
The Difference Engine
Box office: 020 7229 0706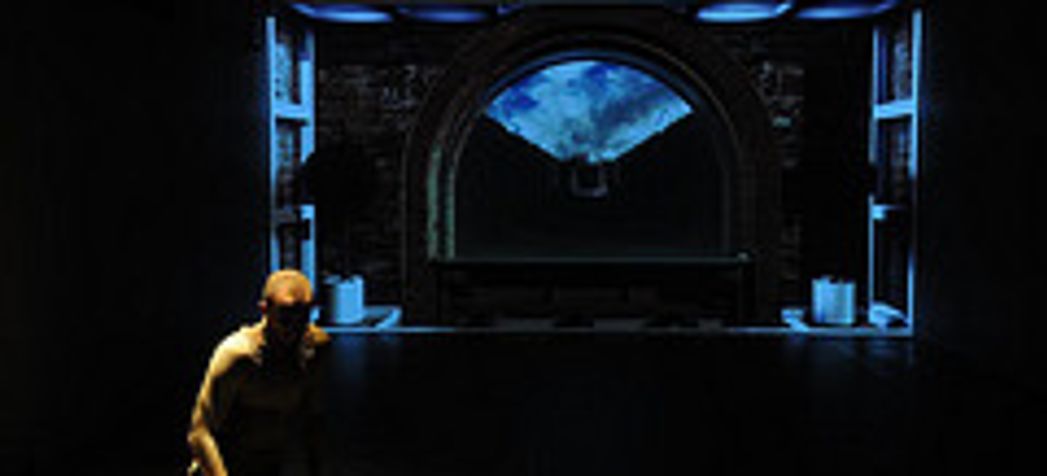 Share this production on Twitter or Facebook!
THE DIFFERENCE ENGINE
Dance Umbrella
Dramaturg Zoe Svendsen
Lighting Jackie Shemesh
Choreography Ben Duke
Costume Holly Waddington
Music Dario Palermo
Video Will Duke
Cast Anna Finkel, Chris Evans and Catharine Carter
Co-commissioned by Dance Umbrella and the Gate Theatre in conjunction with the RPS Drummond Fund, Metis Arts, Lost Dog, Dario Palermo and Will Duke, with support from the Junction.
Join us for the world premiere production of THE DIFFERENCE ENGINE – a vital and captivating interplay between dance, live and electronic music, video and theatre. Loosely inspired by Chris Marker's 1962 short film La Jetée, this new work manipulates time and memory by exploring the world's primordial past, its physical present, and its technological future.
This is the second collaborative project from Zoë Svendsen, Ben Duke, Will Duke and Dario Palermo. Their debut work
Discombobulator
premiered to considerable acclaim at the 2009 Venice Biennale.
Following the success of I Am Falling and Press at the Gate, we continue our exploration of contemporary dance by opening our doors to Dance Umbrella – London's international festival of new dance.
12 – 22 October
The Difference Engine
The Difference Engine
Box office: 020 7229 0706