Press night

---

Young People's Night

£7.50 tickets for Under 26's
Friday 10 November

---

Caption night

Performance and post-show talk is captioned
suited for those who are deaf/hard-of-hearing
or use English as a second language

Thursday 16 November

---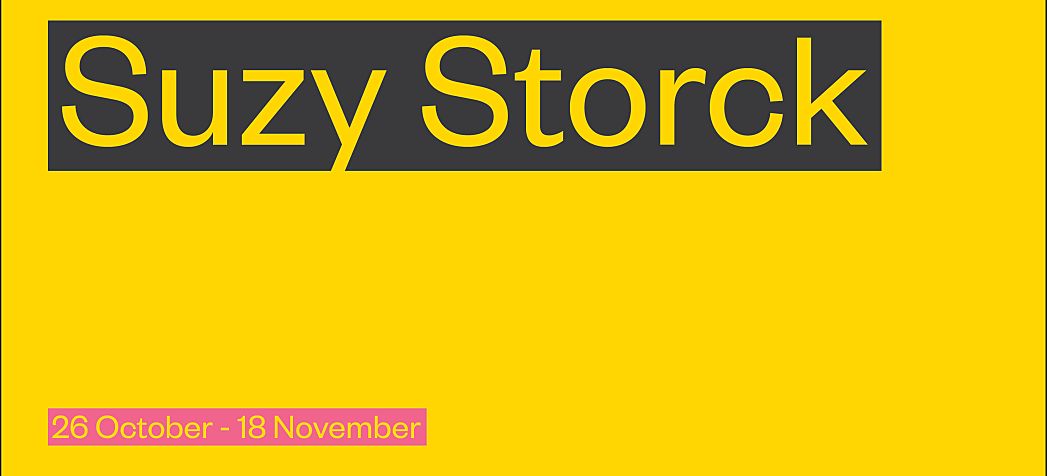 Share this production on Twitter or Facebook!
This is how the story starts. It starts here. Something happened here.
It's 8:54pm. Suzy Storck sits by the window on this hot and airless night, waiting for her husband to come home. Upstairs she can hear her children, yelling and clamouring at their bedroom door. She's locked them in.
Suzy realises for the first time that she never chose any of this. She wonders how she ended up here. She imagines what escaping it might feel like.
After tonight, there might never be a way out.
The Gate Theatre presents the UK debut of director Jean-Pierre Baro – one of the most exciting new artists voices in French theatre, and the world première of Magali Mougel's haunting play. A co-production with Extime Company.
Supported by
26 October – 18 November
Director
Writer
Jean-Pierre Baro is an actor and director. Most recently he has directed an adaptation of the John Maxwell Coetzee novel Disgrâce (CDN Orléans, Théâtre National de la Colline) and the touring production La Ville Ouverte. Other directing credits include La Mort de Danton (Centre Dramatique National d'Aubervillier), Suzy Storck which had a run at Théâtre National de la Colline.

As an actor he has performed in Qu'elle ne meure (TNB in Rennes). Since 2004 he has led Extime theatre company in this role his director credits include, Woyzeck (CDN Orléans-Loiret-Centre, Sylvia-Monfort), Léonce et Léna/Chantier (Odéon-Ateliers Berthier) and L'Humiliante histoire de Lucien Petit (Odéon-Ateliers Berthier, Théâtre Nanterre-Amandiers) which he also wrote.
Magali Mougel's plays include, Erwin Motor, devotion, La Dernière Battue, Léda, le sourire en bannière and Penthy sur la bande, Je ne veux plus, Léda, Guérillères ordinaires, Elle pas Princesse, Lui pas Héros, Poudre Noire, Anticorps and La Nuit où le jour s'est levé, co-written with Sylvain Levey and Catherine Verlaguet. In 2017, her play The Lulu Projekt will run at Editions Espaces 34. The play has been selected for le Prix Godot 2017 des lycéens.
Chris was Deputy Literary Manager of the National Theatre for six years and is currently Literary Manager of the Royal Court. He has translated plays by Philippe Minyana, David Lescot, Rémi de Vos, Adeline Picault, Magali Mougel, Launcelot Hamelin, Frédéric Blanchette, Catherine-Anne Toupin and Fabrice Roger-Lacan for The National, The Almeida, The Donmar, The Traverse, The Birmingham Rep and The Young Vic among others.

His translation of Right Now was co-produced in 2016 by the Traverse, Bush and Ustinov theatres and in 2017, Oberon Books published a collection of his contemporary French translations. In 2014 Chris was appointed Chevalier de l'Ordre des Arts et des Lettres by the French government.

As an actor Chris has worked at theatres including The National, The Royal Court, The Traverse, The West Yorkshire Playhouse, The Birmingham Rep, The Gate and English Touring Theatre. Directors have included Howard Davies, Sir Richard Eyre, Sir Peter Hall, Richard Wilson, William Gaskill, Erica Whyman, Stephen Daldry, Ian Brown and Annie Castledine. He most recently appeared alongside Meryl Streep in The Iron Lady.


Press night

---

Young People's Night

£7.50 tickets for Under 26's
Friday 10 November

---

Caption night

Performance and post-show talk is captioned
suited for those who are deaf/hard-of-hearing
or use English as a second language

Thursday 16 November

---