23 – 23 March
Political Dramaturgy with Nina Segal
Political Dramaturgy with Nina Segal
Box office: 020 7229 0706
Date and Time
Saturday 23 March 10 - 12pm

---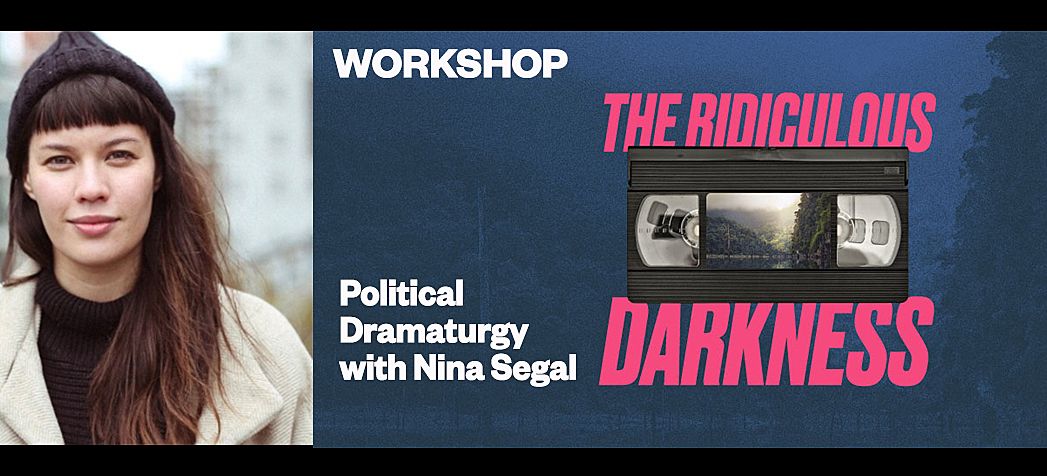 Share this production on Twitter or Facebook!
What is dramaturgy? And is it political? This workshop takes as its starting point that it is. Mainstream ideas of what is a 'good' or 'well-made' play are often patriarchal and western-centric. We will explore what it means to interrogate received dramaturgical ideas and rules and what it would mean for new dramaturgies to take their place. How can we interrogate deconstruct traditional dramaturgical practice meaningfully? And how can we understand that as political?
This workshop is for anyone who is interested in how plays are made and why? It's for people who are interested in finding out more about dramaturgy and those who are interested in approaching it in new ways. This workshop will appeal to writers, directors, dramaturgs, actors and other theatre makers. You don't need any previous experience to access this workshop.
When
Sat 23 March
Where
TBC
Saturday 23 March. 10 -12pm.
23 – 23 March
Political Dramaturgy with Nina Segal
Political Dramaturgy with Nina Segal
Box office: 020 7229 0706
Date and Time
Saturday 23 March 10 - 12pm

---