29 – 29 June
Gate Guest
Come To Where I'm From: London
Box office: 020 7229 0706
DATE & TIMES
Wednesday 29th June, 7pm £10 (£8 concessions)

---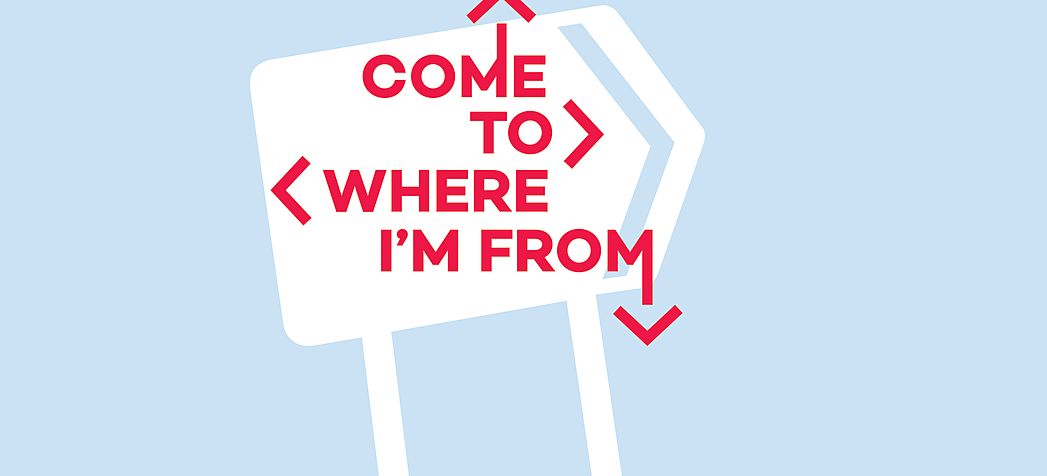 Share this production on Twitter or Facebook!
Paines Plough and Tamasha present Come To Where I'm From: London
Since 2010,
Come to Where I'm From
has seen more than 100 writers from across the UK writing plays about the places that shaped them. At theatres from Bristol to Belfast, Cardiff to Coventry and Nottingham to Newcastle, these plays have been performed by the playwrights themselves, coming home to tell their tale.
Now
Come to Where I'm From
invites London playwrights to tell their stories for the first time. In partnership with Tamasha, Paines Plough present a series of London
Come to Where I'm From
events across the city representing North, South, East and West London which will see some well-known names alongside some of the most exciting new voices from the Tamasha Developing Artists programme.
You can listen to plays from around the UK online at
www.painesplough.com
or via the
Come to Where I'm From
app available free from the app store.
#CTWIF
Visit the Paines Plough
website
, follow them on
Twitter
and like them on
Facebook
.
Visit Tamasha's
website
, follow them on
Twitter
and like them on
Facebook
.
Featuring: April De Angelis, Omar El-Khairy, Divya Sachdeva, Sally Woodcock, Satinder Chohan.
Due to unforesees circumstances, Roy Williams will no longer be taking part.
£10 (£8 concessions)
Wednesday 29th June, 7pm
£10 (£8 concessions)

Garrick Charitable Trust
Royal Victoria Hall Foundation
Omar is a writer for stage and screen.
He was part of the Young Writers Programmes at both the Royal Court Theatre and Soho Theatre and a former Leverhulme Associate Playwright at the Bush Theatre.
His plays include BURST, SOUR LIPS, THE KEEPERS OF INFINITE SPACE and THE CHAPLAIN: OR, A SHORT TALE OF HOW WE LEARNED TO LOVE GOOD MUSLIMS WHILST TORTURING BAD ONES.
His last play HOMEGROWN was originally commissioned as part of the National Youth Theatre's 2015 season. It will be published by Oberon later this year.
Omar is also a founding member of
Paper Tiger
, a collective of theatre and filmmakers, working collaboratively and autonomously.
His first short film NO EXIT received its world premiere at last year's Dubai International Film Festival and screened both nationally and internationally. He is currently working on his first feature-length screenplay.
He is in the process of developing two television projects, including a mixed form documentary with Playground Entertainment.
Omar also holds a PhD in Sociology from the London School of Economics and Political Science.
April De Angelis is an acclaimed writer whose extensive theatre work includes AFTER ELECTRA (Theatre Royal Plymouth & Tricycle Theatre 2015); RUNE (New Vic Theatre Stoke 2015); GASTRONAUTS (Royal Court Upstairs, 2013); JUMPY (Royal Court 2011 & Duke of York's Theatre 2012, Melbourne and Sydney 2015); an adaptation of WUTHERING HEIGHTS (Birmingham Rep, 2008); A LAUGHING MATTER (Out of Joint at National Theatre, 2001); A WARWICKSHIRE TESTIMONY (RSC, 1999); THE POSITIVE HOUR (Out of Joint at Hampstead Theatre, 1997); PLAYHOUSE CREATURES (revived at Chichester Festival Theatre in 2013); and THE LIFE AND TIMES OF FANNY HILL (revived at the Bristol Old Vic, 2015). She's currently under commission to the Rose Theatre, Kingston, the Royal Exchange, Manchester, and the National Theatre.

April has also written the libretto for FLIGHT music by Jonathan Dove, for Glyndebourne Opera and THE SILENT TWINS libretto, which was set to music by Errollyn Wallen, Almeida Theatre, 2007.

April's work for radio includes an adaptation of LIFE IN THE TOMB for BBC Radio 3 in 2014, a serialisation of PEYTON PLACE, VISITANTS for BBC Radio 4, and THE OUTLANDER for Radio 5, which won the Writer's Guild Award in 1992.
Satinder is the 2013 Adopt a Playwright Award winner to develop MOTHER INDIA, a play about East-West surrogacy set in Gujarat, in partnership with Tamasha Theatre Company for a 2017 national tour. She is also Writer-In-Residence at the Centre for Family Research (CFR) as part of the NEW FAMILIES collaboration between Tamasha, CFR and Generation Arts. Her previous work includes ZAMEEN (Kali Theatre) and KABBADIKABBADIKABADDI (Tamasha Theatre Company).
Divya Sachdeva was born and raised in Greater London and currently works in animation for a television company. This is her first commission as writer and performer.
Sally Woodcock founded Horseshoe Theatre Company for schools in Cambridge with Toby Parsons. Her first full length play FANTA ORANGE was developed at NT Studio and premiered at Finborough. Previous works include PINK GIN (Salisbury Playhouse), THE TROUSER DEPARTMENT (Bridewell, Gilded Balloon), WEDDING BELLES (Gilded Balloon), 78th St Theatre Lab, NYC), MAKING UP (Jermyn St), OXYMORONIC (RADA Foyer) and U BEND (RADA Foyer).
29 – 29 June
Gate Guest
Come To Where I'm From: London
Box office: 020 7229 0706
DATE & TIMES
Wednesday 29th June, 7pm £10 (£8 concessions)

---