Dates and Times
Tuesday 2 April - Friday 4 April

---

Between Eternity and Time by Jacob Hodgkinson

Tuesday 2 April - 8pm
Wednesday 3 April - 6pm
Friday 5 April - 1pm

---

Kasimir and Karoline by Abigail Browde & Michael Silverston

Wednesday 3 April - 1pm
Thursday 4 April - 8pm
Friday 5 April - 6pm

---

Loam by Bea Roberts

Tuesday 2 April - 1pm
Wednesday 3 April - 8pm
Thursday 4 April - 6pm

---

Turbines by Sarah McDonald Hughes

Tuesday 2 April - 6pm
Thursday  4 April - 1pm
Friday 5 April - 8pm

---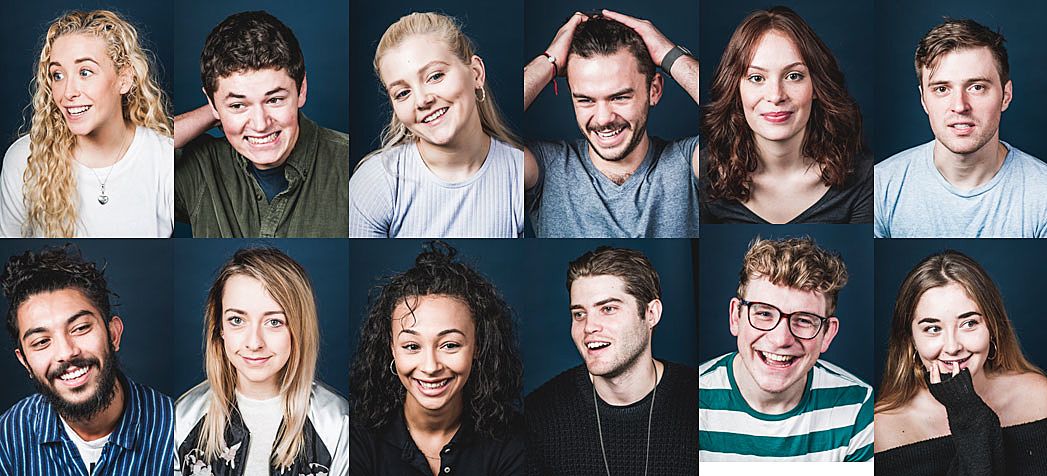 Share this production on Twitter or Facebook!
NEW: 2019
The Royal Welsh College of Music & Drama's New Writing Festival
BETWEEN ETERNITY AND TIME
Written by
Jacob Hodgkinson
Directed by
Hannah Noone
In Collaboration with
Sherman Theatre
Maja is lost and looking for a place in the world. But arriving in Bangor as a drug runner from Liverpool, events lead her to question whether this was ever the world she belonged to in the first place.
KASIMIR AND KAROLINE
Written by
Abigail Browde & Michael Silverstone
, in collaboration with
Saša Čeleski
Directed by
Fumi Gomez
In Collaboration with
Gate Theatre, London
Based on
Kasimir Und Karoline
by Ödön von Horváth, translated by Saša Čeleski
What chance does love have in a world where we define happiness by the things we have? When Kasimir finds himself unemployed, the destruction of his relationship swiftly follows.
LOAM
Written by
Bea Roberts
Directed by
Donnacadh O'Briain
In Collaboration with
Royal Court Theatre
It's the present day, ish, and in a big and dirty city thousands of people start coughing up soil. As this strange new revolution begins to blossom experts are flummoxed, helplines are jammed and tree-kicking vigilantes are not helping anyone.
TURBINES
Written by
Sarah McDonald Hughes
Directed by
Emily Ling Williams
In Collaboration with
Paines Plough
Seven students in the PRU of a big school in a small, cold, forgotten seaside town somewhere in the North of England. They're young and desperate and they can't wait to get out into the world. But the world's a dangerous place, and they know they're going to need to arm themselves if they want to survive.
Thank you to The Carne Trust, Spielman Charitable Trust and The Hodge Foundation for their support of NEW: 2019
Tuesday 2 April - Friday 5 April
Thank you to The Carne Trust, Spielman Charitable Trust and The Hodge Foundation for their support of NEW: 2019
Dates and Times
Tuesday 2 April - Friday 4 April

---

Between Eternity and Time by Jacob Hodgkinson

Tuesday 2 April - 8pm
Wednesday 3 April - 6pm
Friday 5 April - 1pm

---

Kasimir and Karoline by Abigail Browde & Michael Silverston

Wednesday 3 April - 1pm
Thursday 4 April - 8pm
Friday 5 April - 6pm

---

Loam by Bea Roberts

Tuesday 2 April - 1pm
Wednesday 3 April - 8pm
Thursday 4 April - 6pm

---

Turbines by Sarah McDonald Hughes

Tuesday 2 April - 6pm
Thursday  4 April - 1pm
Friday 5 April - 8pm

---