26 August – 02 October
How To Be Another Woman
How To Be Another Woman
Box office: 020 7229 0706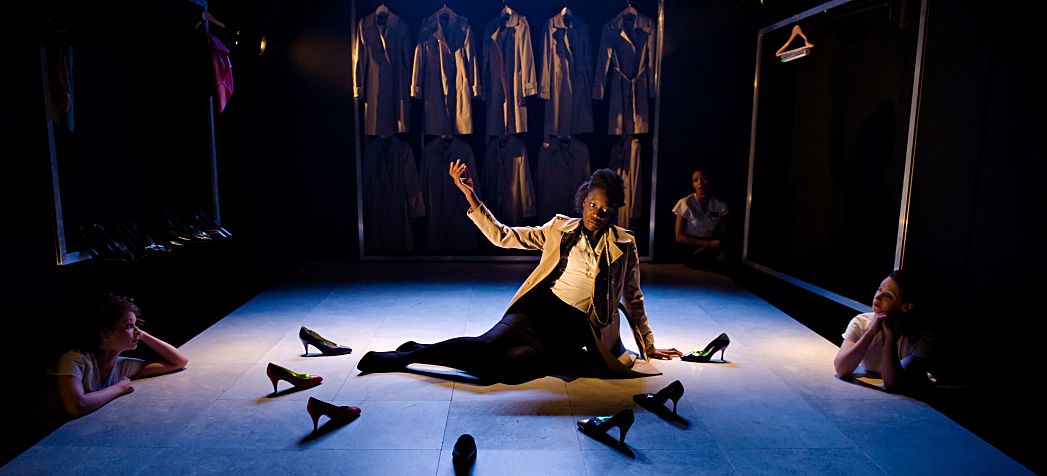 Share this production on Twitter or Facebook!
HOW TO BE ANOTHER WOMAN
Laurie Moore
Adapted and Directed by Natalie Abrahami
Design Samal Blak
Lighting David Holmes
Sound Rich Walsh
Choreography Aline David
Cast Faye Castelow, Samantha Pearl, Ony Uhiara & Cath Whitefield
1980s New York.
Anything is possible.
Meet a man in an expensive beige raincoat.
Attend four movies, three concerts and two-and-a-half museums.
Find a picture of his wife on his bedside table.
When you were six you thought
mistress
meant to put your shoes on the wrong feet.
26 August - 2 October 2010
26 August – 02 October
How To Be Another Woman
How To Be Another Woman
Box office: 020 7229 0706