07 – 07 May
As part of the NUCLEAR season
How to be an Assistant Director
Box office: 020 7229 0706
DATE & TIMES
Saturday 7th May, 10am-1pm

---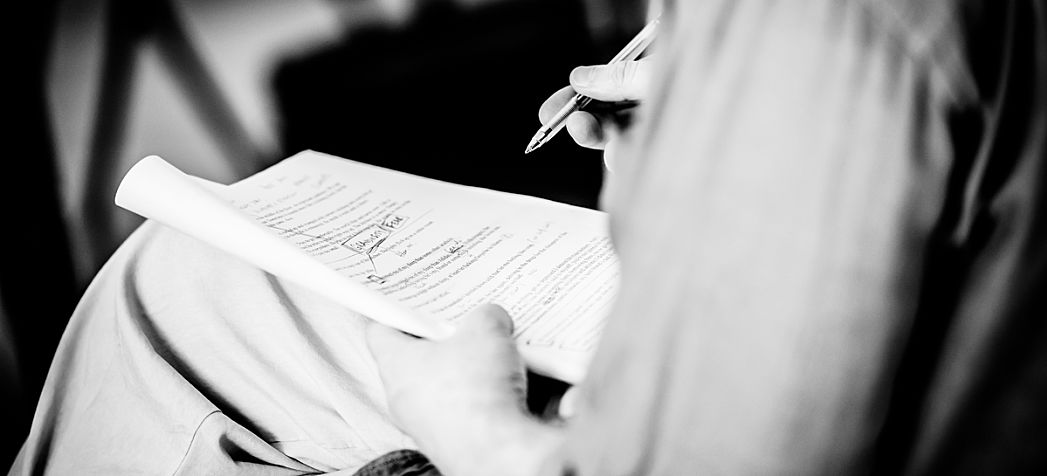 Share this production on Twitter or Facebook!
Join
The
Iphigenia Quartet
Assistant Directors, Jade Lewis and Ed Madden,
and the Gate's Associate Director, Lynette Linton,
for a Q&A session all about assistant directing. Jade, Ed and Lynette will take you through the whole process including how to get into assisting, how to prep for rehearsals, what it means to support the company in the room and all about tech week.
Tickets are £10.
The workshop will take place at the Gate Theatre. This venue is not wheelchair accessible.
Workshop ticket offers:
​Quote ACHILLES – Book both workshops taking place on the 7th May and save £5.
Quote MENELAUS - Book both workshops taking place on the 14th May and save £5.
Quote HELEN – Book all 4 workshops in one transaction and get 1 workshop free.
Saturday 7th May, 10am-1pm

Jade is a theatre director who has worked at Southwark Playhouse, The Young Vic and The Bush Theatre as a director as well as an assistant director. She has assisted on a project run by Old Vic New Voices, is currently an Emerging Artist at Ovalhouse and also Creative Associate at The Gate Theatre where she assisted Jennifer Tang, Rebecca Hill on The Iphigenia Quartet.

In 2012 she was Boris Karloff Assistant Director on the Young Vic production Blackta directed by David Lan and since then has worked with directors and collaborators such as Rikki Henry, Patrice Etienne, Matthew Xia and Suba Das. In 2015/16 Jade directed On The Edge of Me, written by Yolanda Mercy and was on at The Rich Mix, Soho Theatre, Pains Plough Roundabout in Edinburgh and several other regional venues and festivals.

Ed is a director, Creative Associate at the Gate Theatre, and co-founder of new writing company Walrus. He studied at the University of Warwick.

His production of Lemons Lemons Lemons Lemons Lemons, Walrus' first show, premiered at Warwick Arts Centre in January 2015. It has subsequently visited Latitude Festival, the Edinburgh Fringe and Camden People's Theatre, and will begin a UK tour later this year.

Ed has also worked with Tobacco Factory Theatres, and writes study guides for Digital Theatre Plus.

Ed will be assisting on Agamemnon and Chorus for The Iphigenia Quartet.
07 – 07 May
As part of the NUCLEAR season
How to be an Assistant Director
Box office: 020 7229 0706
DATE & TIMES
Saturday 7th May, 10am-1pm

---