17 – 17 September
Workshop
Designing for Theatre
Box office: 020 7229 0706
DATE & TIMES
Saturday 17th September, 10am - 1pm

---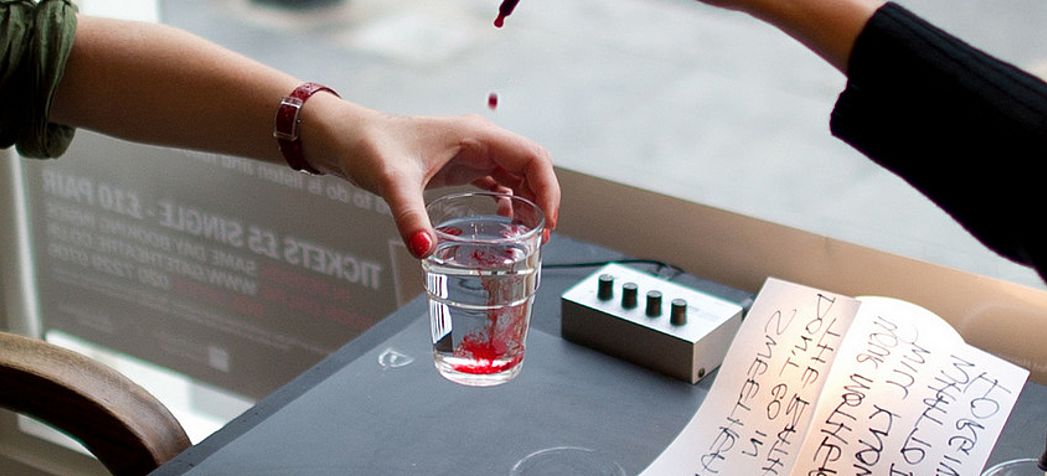 Share this production on Twitter or Facebook!
Part practical, part Q&A session,
Diary of a Madman
Designer Rosanna Vize will reflect on her own processes of designing our show.
Rosanna will take you through the whole process from research and working closely with a director, to using model boxes. This workshop is suitable for all artists interested in this process, as well as aspiring designers.
This workshop will take place at the Gate Theatre from 10am to 1pm on Saturday 17th September.
Tickets cost £10.
Saturday 17th September 2016, 10am-1pm.
Rosanna Vize is a freelance theatre designer. She graduated from Bristol Old Vic Theatre School in 2013 when she became one of 12 finalists for the Linbury Prize of Stage Design.

She has previously worked for the Gate Theatre on The Rise and Shine of Comrade fiasco in 2015, the design for which was nominated for an off west end award for best set design.

Other work includes: Infinite Lives by Chris Goode, Coastal Defences, Banksy: the Room in the Elephant by Tom Wainwright(Tobacco Factory Theatre). The Tinder Box, Joan of the Stockyards, A Thousand Seasons Passed, Talon, The Last days of Mankind, Dark Land Lighthouse (Bristol Old Vic). Measure for Measure, Black Sheep (Oxford School of Drama). Edward Gants Amazing Feats of Loneliness by Anthony Neilson, The Wicked Lady by Bryony Lavery (Bristol Old Vic theatre School). A Midsummer Nights Dream (Garsington Opera & RSC). Noye's Fludde (Kneehigh Theatre). Don Giovanni (Hampstead Garden Opera. The Picture of John Gray (The Old Red Lion). Howard Barker Double Bill (Arcola Theatre).

Current work includes FUP (Kneehigh Theatre), Girls (Soho Theatre, Talawa theatre & Hightide), After October (Finborough Theatre.)

Rosanna has also worked regularly as an assistant to Anna Fleischle and was the resident assistant designer for the RSC between Sep 2014-Sep2015.

17 – 17 September
Workshop
Designing for Theatre
Box office: 020 7229 0706
DATE & TIMES
Saturday 17th September, 10am - 1pm

---