DATES

---

Press Night

---

Young People's Night

---

Supporters Night

---

Caption Night

---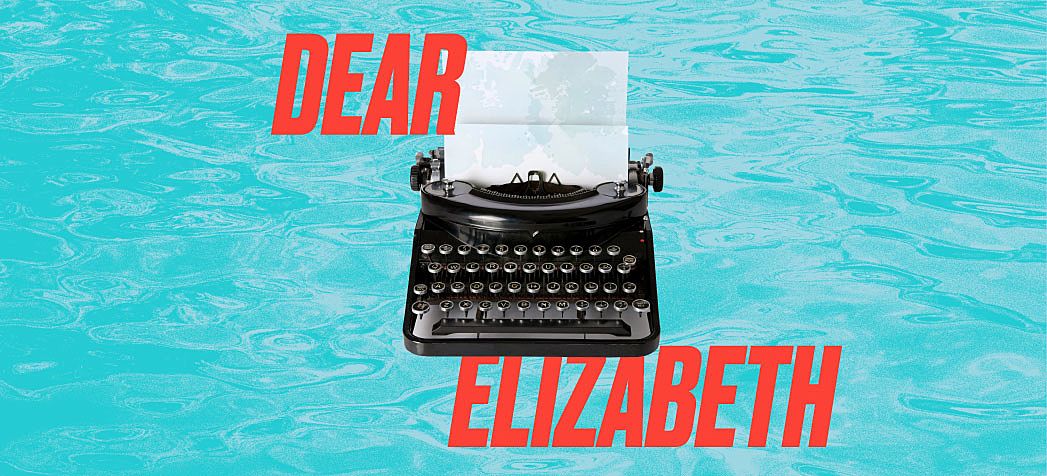 Share this production on Twitter or Facebook!
"I hope you aren't thinking that I am a) dead b) annoyed. I'm neither, but I did have flu."

Elizabeth Bishop and Robert Lowell were two of America's most brilliant poets. Their friendship was messy, intense, unconventional and profound. Through their lives, they wrote over 400 letters to each other, spanning decades, continents, political eras.

These are their words.

Susan Smith Blackburn award winner Sarah Ruhl has crafted a stunning and quietly bold piece of theatre about what it means to love someone, and all the questions we regret never asking.
Press Night: 22 January
Young People's Night: 25 January
Supporters Night: 31 January
Caption Night: 5 February

Evening performances: 7.30pm
Matinees: 3pm


Artistic Director and Joint Chief Executive
Sarah Ruhl's plays include How to Transcend a Happy Marriage; For Peter Pan on her 70th Birthday; The Oldest Boy; In the Next Room, or the vibrator play (Pulitzer Prize finalist, Tony Award nominee for best new play); The Clean House (Pulitzer Prize Finalist, The Susan Smith Blackburn Prize); Passion Play (Pen American award, The Fourth Freedom Forum Playwriting Award from The Kennedy Center); Orlando; Late: a cowboy song; Dear Elizabeth; Dead Man's Cell Phone (Helen Hayes Award); Eurydice; and Stage Kiss. She is a two-time Pulitzer Prize finalist and a Tony Award nominee. Her plays have been produced on Broadway at the Lyceum by Lincoln Center Theater, off-Broadway at Playwrights Horizons, Second Stage, and at Lincoln Center's Mitzi Newhouse Theater. Her plays have been produced regionally all over the country and have also been produced internationally, and translated into over twelve languages. Ms. Ruhl received her M.F.A. from Brown University where she studied with Paula Vogel. She has received the Steinberg Distinguished Playwright award, the Susan Smith Blackburn award, the Whiting award, the Lily Award, a PEN award for mid-career playwrights, and the MacArthur "genius" award. Her book of essays 100 Essays I Don't Have Time to Write was published by Faber and Faber was a Times Notable Book of the Year. She teaches at the Yale School of Drama and lives in Brooklyn with her family.
Ellen McDougall is Artistic Director at the Gate Theatre. Previous credits at the Gate include - Effigies of Wickedness (2018), The Tale of the Unknown Island (2017) and Idomeneus (2014). Other credits include Othello (Sam Wanamaker Playhouse at the Globe), the Lyric's annual pantomime – Aladdin (2016) and Cinderella (2015), The Rolling Stone (Orange Tree Theatre and Manchester Royal Exchange), The Remains of Maisie Duggan (Abbey Theatre, Dublin), The Glass Menagerie(Headlong), Anna Karenina (Manchester Royal Exchange), Henry the Fifth, (Unicorn Theatre); Glitterland (Secret Theatre/Lyric Hammersmith) and Ivan and the Dogs (Actors Touring Company/Soho Theatre) - nominated for an Olivier Award.

McDougall was formerly part of the Secret Theatre Company at the Lyric Hammersmith. She trained as an assistant to Katie Mitchell and Marianne Elliott. She was awarded an International Artists' Development Award (ACE/British Council) in 2012. Ellen is directing Dear Elizabeth later this year at the Gate Theatre.
DATES

---

Press Night

---

Young People's Night

---

Supporters Night

---

Caption Night

---