14 – 14 May
As part of the NUCLEAR season
Creating and Directing a Dynamic Space
Box office: 020 7229 0706
DATE & TIMES
Saturday 14th May, 10am-1pm

---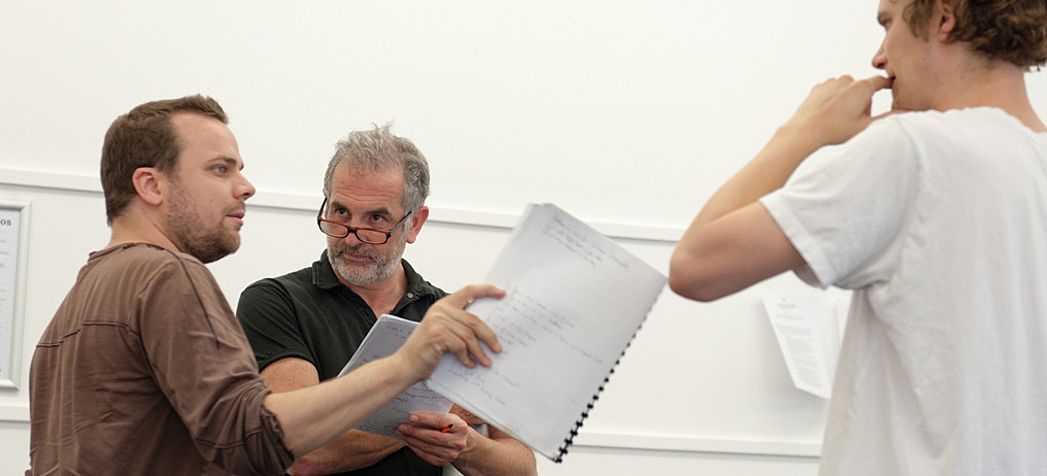 Share this production on Twitter or Facebook!
The Gate Theatre's Artistic Director, Christopher Haydon, will be running a workshop specifically looking at the process of creating dynamic space for performers.

How do we get actors to inhabit and move around the stage naturally in a manner that creates pleasing images? How do we bring the stage to life? What basic techniques can be used so directors can make the most of the space?

Chris is currently directing Agamemnon for The Iphigenia Quartet. This is a practical workshop with the opportunity to ask questions.

All are welcome but this will be most beneficial for directors and actors in the early stage of their careers.

Tickets are £10. Location: Harrow Club, 187 Freston Road, London W10 6TH (closest station: Latimer Road). This venue is not wheelchair accessible.



Workshop ticket offers:

​Quote ACHILLES – Book both workshops taking place on the 7th May and save £5.
Quote MENELAUS - Book both workshops taking place on the 14th May and save £5.
Quote HELEN – Book all 4 workshops in one transaction and get 1 workshop free.
Saturday 14th May,10am-1pm
Artistic Director and Chief Executive
Christopher is the Artistic Director at the Gate Theatre and formerly an Associate Director at the Bush Theatre.

Credits at the Gate include: Diary of a Madman (also Traverse Theatre), The Iphigenia Quartet, The Christians (also Traverse Theatre, winner: Fringe First), Grounded (also Traverse Theatre, Studio Theatre Washington DC, national and international tour; winner: Fringe First, Best Production - Off West End Awards) Image of an Unknown Young Woman (winner: Best Production, Off West End Awards), The Edge of Our Bodies, Trojan Women, Purple Heart, The Prophet, Wittenburg.

Other theatre credits include: Twelve Angry Men (Birmingham Rep/West End), Sixty-Six Books, In the Beginning (Bush Theatre/Westminster Abbey); A Safe Harbour for Elizabeth Bishop (Southbank Centre); Grace, Pressure Drop (On Theatre); Deep Cut (Sherman Cymru/National Tour); Monsters, Notes from Underground (Arcola); A Number (Salisbury Playhouse). Short Films include: The Taming of the Shrew/Two Gentleman of Verona (Globe Theatre) Devil in the Detail (Royal Court/Guardian).

As a journalist he has written for: The Scotsman, The Financial Times, The Independent, The Guardian, The New Statesman and Prospect Magazine. He is the co-editor of three books: Conversations on Religion, Conversations on Truth (Continuum) and Identity and Identification (Black Dog).
14 – 14 May
As part of the NUCLEAR season
Creating and Directing a Dynamic Space
Box office: 020 7229 0706
DATE & TIMES
Saturday 14th May, 10am-1pm

---