14 – 18 June
YOUARENOWHERE
Andrew Schneider: YOUARENOWHERE
Box office: 020 7229 0706
DATES & TIMES 14th - 18th June, 7:30pm. 2:30pm
VENUE

---

DATES AND TIMES

14th – 18th June, 7:30pm
18th June, 2:30pm

---

POST-SHOW Q&A

---

Access

The performance space is accessible. 
Please direct all access enquiries to 
Shoreditch Town Hall on 02077396176.

---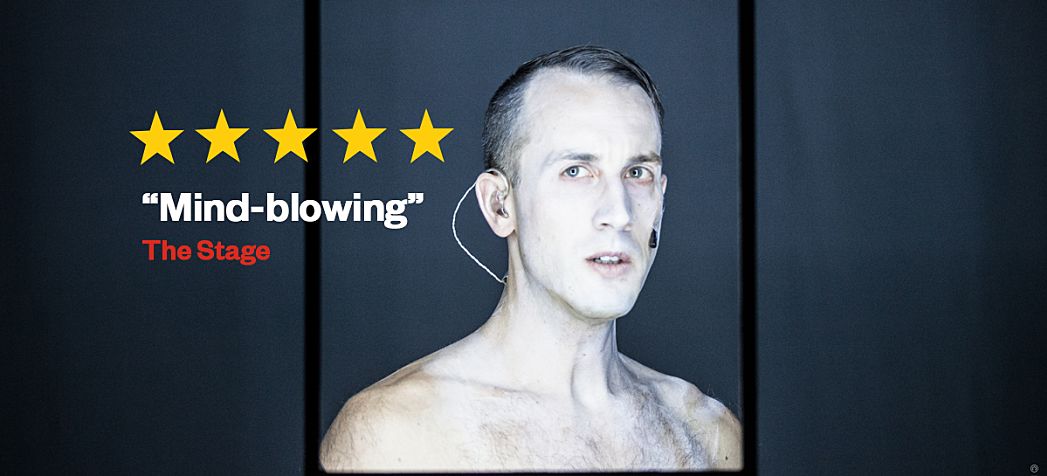 Share this production on Twitter or Facebook!
The Gate Theatre is excited to announce a theatre experience you will not want to miss.
A man with a nosebleed appears, possibly from the near future, to tell us something. Microphones crackle and break. Signals get scrambled and transmissions glitch.
OBIE award-winning creator and performer Andrew Schneider brings YOUARENOWHERE to Shoreditch Town Hall from New York.
YOUARENOWHERE will transform the physical performance space in a collision between theatre, sci-fi and a high-speed physics lecture: a sensory overload into the modern condition of time, reality and independence in the digital age.
Presented by Shoreditch Town Hall, Gate Theatre, Notting Hill & LIFT.
Produced by Shoreditch Town Hall and is part of LIFT 2016.
Running Time: 60 minutes with no interval.
Access: The performance space is accessible. Please direct all access enquiries to Shoreditch Town Hall on 02077396176.
VENUE: SHOREDITCH TOWN HALL
YOUARENOWHERE is now sold out. If you've missed a chance to get a ticket, there is a volunteering opportunity which will still allow you to experience the show but in a slightly different way. Please e-mail
youarenowherelondon@gmail.com
for more details.
Image credit to Maria Baranova.
14th – 18th June, 7:30pm.
18th June, 2:30pm

£10, Tuesday 14th June
£15, Wednesday 15th – Friday 18th June

No concessions or group rates.
"A tour de force - both of acting and design" - ★★★★★ Time Out, New York.
"Inventive...astounding...contintually finds new ways to challenge and engage its viewers" - New York Times.
"an extraordinary coup de théâtre." - NY Times Critics' Pick
"Mind-blowing" -
★★★★★
The Stage
The Gate's work is made possible by public funding from Arts Council England.
14 – 18 June
YOUARENOWHERE
Andrew Schneider: YOUARENOWHERE
Box office: 020 7229 0706
DATES & TIMES 14th - 18th June, 7:30pm. 2:30pm
VENUE

---

DATES AND TIMES

14th – 18th June, 7:30pm
18th June, 2:30pm

---

POST-SHOW Q&A

---

Access

The performance space is accessible. 
Please direct all access enquiries to 
Shoreditch Town Hall on 02077396176.

---