DATES

---

Press Night

---

Supporter's Night

---

Young People's Night

---

Caption Night

---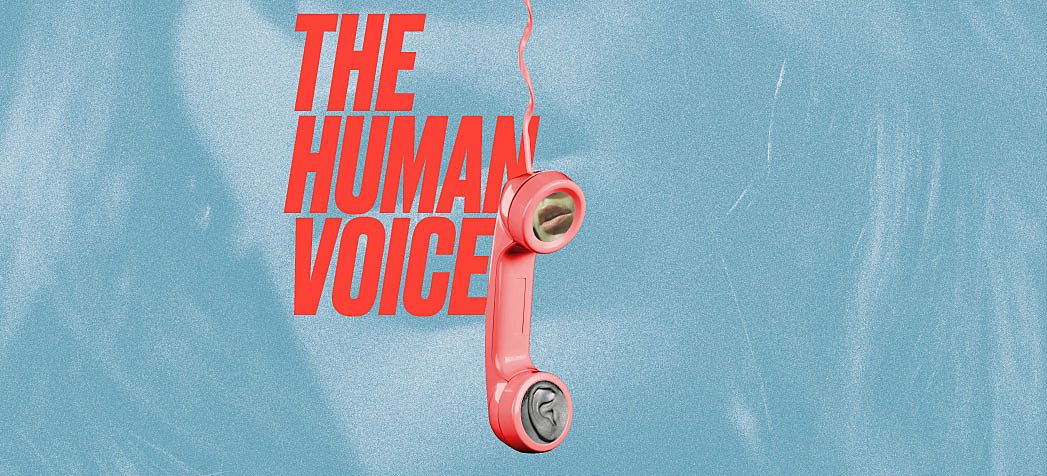 Share this production on Twitter or Facebook!
'I'm whispering into your ear - and we couldn't be further apart.'

A woman, a phone call, a final conversation.

In this extraordinary and prophetic monologue a woman fights for the person she loves. Jean Cocteau's iconic play explores our desperate need for human relationships - and the machine that has changed them forever.

This production will present a brand new version of this classic text, 34 years since it was first produced at the Gate Theatre.
Thanks to the Comité Jean Cocteau.


13 September – 6 October

Press Night: 18 September
Supporter's Night: 20 September
Young People's Night: 28 September
Caption Night: 4 October

Evening performances: 7.30pm
Matinees: 3pm
Arts Council England
Jerwood Foundation
Thanks to the Comité Jean Cocteau
Jean Cocteau, (1889 - 1963) was a French poet, librettist, novelist, actor, film director, and painter. Some of his most important works include the poem L'Ange Heurtebise; the play Orphée; the novels Les Enfants terribles and La Machine infernale and his surrealistic motion pictures Le Sang d'un poète and La Belle et la bête.
Daniel Raggett's work in theatre includes, as director, A Marked Man for HighTide; Old Vic New Voices: 24 Hour Playsat the Old Vic; The Seagull at Bloomsbury Theatre; and Mr Kolpert at the Edinburgh Fringe. As associate director his work includes Network and The Red Barn at the National Theatre; Hamlet at the Almeida and in the West End; 1984on UK tour, international tour, at the Almeida, in the West End and on Broadway; Mary Stuart, Iliad and Odyssey at the Almeida; and Bad Jews in the West End. He was previously resident director on The Nether in the West End; and staff director on Three Days in the Country and A Small Family Business at the National Theatre.
DATES

---

Press Night

---

Supporter's Night

---

Young People's Night

---

Caption Night

---