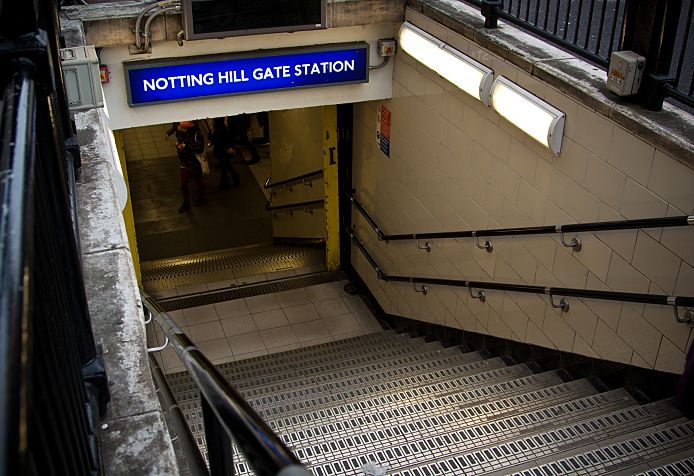 12 July 2016 • Gate Theatre
Interview with: Lynette Linton
Tell us a bit about your job at the Gate?

I'm Associate Director, and have few different strands to my job. I look after Gate Educate, which means I organise public workshops around our shows, maintain relationships with local partners, and am also in the process of organsing a youth company – wooohhoo! I also spend a lot of time reading scripts, and discussing programming with Chris, meeting with writers and directors, touching base with our creative associates and seeing as much new work as I can.

In an alternate universe, what would your ideal job be?

Michael Jackson's back up dancer. Obviously.

What is the best show you have ever seen?

I have always been a big fan of James Baldwin. I studied him at university and he literally opened up a huge canon of literature for me that I hadn't been exposed to. I fell in love with his characters, and words. He was also massive inspiration behind the first play I wrote. So when I watched the National Theatre's production of Amen Corner back in 2013 I was literally blown away. The performances, the story, the singing, the design… all of it confirmed for me the sort of work I wanted to make.

Also, God's Property by Arinze Kene at the Soho Theatre, was an amazing piece of new writing.

If you could swap places with anyone for one day, who would it be?

One of Michael Jackson's back up dancers on the first leg of the Bad tour in 1987. Can you imagine experiencing that live on the stage with him? OH MY DAYS! I mean… just magical brilliance. There will never be another. (I think you've probably all realised I am a huge Michael fan…)

Why does theatre matter?

Humans need to tell stories. We're all addicted to them. Telling stories is one of the most natural ways to connect and understand each other, and one of the main reasons I wanted to be involved in this industry was so I could create stories for voices and experiences that were going unheard. Theatre is the best medium for this because it is live and unfolding right in front of you. You are experiencing a character in that specific moment, with a specific group of people and it is not going to happen in the exact same way, with the exact same atmosphere ever again. That moment of connection is incredibly special.

Enjoyed the blog? Share it on Twitter or Facebook!