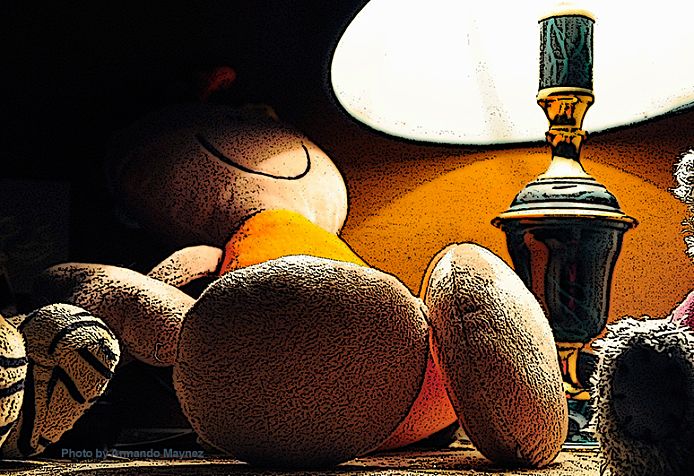 5 February 2016 • Gate Theatre
In the Night Time (Before the Sun Rises) Rehearsals: Week 4
This is the last week of rehearsals before we go into the theatre for tech, and it's full of a mixture of shaping bits and putting them together, bouts of carpentry and sewing and runs of the whole play, each with a different feel to them. On Thursday, we show it to some people who haven't been in the rehearsal room, and I try not to watch their faces too intently - it kind of feels like when you show someone your favourite film and you're like "look this bit is so funny, don't look away WAIT WAIT this is the best bit!!" We get loads of good and useful feedback, and then Nina, the playwright, heroically battles her way through a literal snowstorm to come into rehearsals at the end of the week and help with some finishing touches.

The set is taken away at the end of the week for the get-in, and we feel slightly bereft but it also means our keepy-uppy score leaps to a very impressive 46. It's a sombre victory, knowing it's the last time we can play before we go into the theatre, which is full of fragile and expensive things that we can't kick a football at. At the end of the last day, we take away all the baby toys and mugs of tea, stack the chairs against the wall again and it's like we were never there. Almost. I feel a bit sad leaving the Omnibus in Clapham, which has been a lovely place to be, but there's no time to dwell because next week we move into the theatre and have our first previews! See you then for more excitement and hot gossip,

Enjoyed the blog? Share it on Twitter or Facebook!