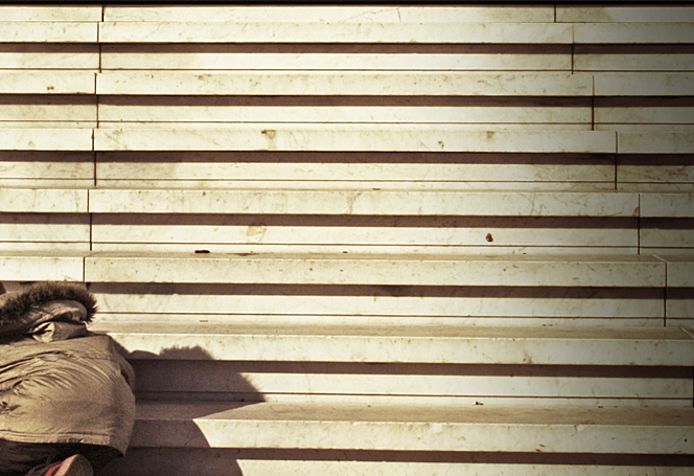 15 October 2015 • Gate Theatre
Medea Rehearsals: Week 4
Another week has flown by in rehearsals for
Medea
, and both groups have made it through the entire play. Having predominantly rehearsed just with the boys, the sudden presence of Emma in the room has interestingly highlighted the absence of their parents in the world of the play. When Medea enters it is an unsettling presence in the isolated world of their bedroom and, although Emma is by no means 'unsettling' in the rehearsal room, having an adult shifts the dynamic to one of the 'reality' that we all live in. We are yet again faced with the fact that parents really do kill their children and, as wonderfully funny and endearing the majority of this play is, the horrific act that ensues brings us back to what this play is all about. A woman who was, once upon a time, as sweet and innocent and playful as her children are now, has lived her life in a world that has worn away at her, hurt her, changed her into a person who decides that it is better for her children to die now than to live into adulthood. No matter what our opinions are about this act, we cannot deny that it happens.
Watching Emma play with what her characters motivations for doing this is fascinating – is it about revenge on Jason? Is it the fear that her children will be killed in the hands of her husband so wants to do it first in the kindest and gentlest way possible? Is it with the belief that the world can be so cruel and corruptive that it is better to die now in pure innocence and bliss?
There are always a few moments in rehearsals when the acting stops and true impulse and reaction take over. I love these moments, and it really highlights why 'acting' is such a skill; really existing as your character and 'being in the moment' allows things to hit you in a way that rehearsals and 'plotting' can kill. One such moment happened just yesterday when Medea is trying to get her children out of bed and they are refusing. Emma suddenly played her action with such fraught intensity and a change in her voice that both boys leapt out of their beds, their faces turned bright red and they looked like two of the naughtiest schoolboys that had just been caught trashing the head masters office. It was brilliant, and working out how to encourage them to bottle that sensation and allow it to hit them every time rather than recreating it will be the challenge.
Last weekend I went to see the Almeida's
Medea
. I won't say anything so as not to give the twists away, but I would encourage anyone coming to see
Medea
at the Gate to also go and see the Almeida's production. It makes for fascinating discussions and to see how one play can be interpreted and adapted in such different ways.
Join the debate – tell us your thoughts on
Twitter
and
Facebook
!
Enjoyed the blog? Share it on Twitter or Facebook!