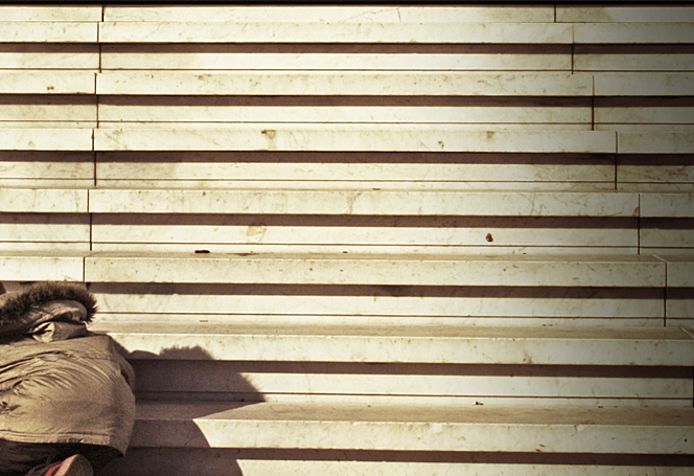 7 October 2015 • Gate Theatre
Medea Rehearsals: Week 3
One of the things I love most about working in theatre is the diversity of projects we get to work on. One month we're immersed in the world of Tudor England, the next the current working conditions of European sex workers and the next the gentrification of our cities. However, the thing that remains fairly constant is that rehearsals tend to be 8 hours a day, 5 days a week with the same cast.
Medea
is very different. With two casts and the restrictions of when we can work (they obviously have to go to school and get an education!) we end up only having each cast for 10(ish) hours a week. The week feels like a fairly constant state of déjà vu, and one has to work hard not to work on automatic when repeating the same rehearsals with the new group.
One of the most important and wonderful things about this show is the unique relationship that the boys have with each other. They play with the space in entirely different ways, which is incredibly refreshing and exciting for us, perhaps not so much for our fabulous stage manager who has to reset and the space differently every night according to the cast. This became especially apparent when working with our wonderful actor, Emma Beattie, playing Medea, who, during our Saturday rehearsals, worked with both groups on the same scene. The way that the two casts interacted with their mother was entirely different, and it meant that Medea had to respond from an entirely instinctive position. One group felt it totally natural for her to step into their space, pick up their toys and ruffle their hair, with the other group, however, the energy that radiated from them kept her pinned against the door and it felt entirely unnatural for her to step into their space. It seems that there is no risk of getting stuck into patterns with this show, and 'different every night' can safely be returned to the bookshelf for the next couple of months.
Working with untrained and young actors has been particularly interesting in raising questions about what it is that audiences want to watch. It seems that most young people's first experience of going to the theatre is to see big West End musicals. This of course impacts on what they consider acting to be; big, bold and out to the audience. Convincing these young actors that less is more is challenging, that watching them genuinely tidy their room is more fascinating than "acting" tidying and that occasionally having their backs to the audience is ok! They're definitely getting there with the aid of examples such as 'Gogglebox'; a reference I never imagined using in a rehearsal room for a Greek tragedy!
Join the debate – tell us your thoughts on
Twitter
and
Facebook
!
Enjoyed the blog? Share it on Twitter or Facebook!