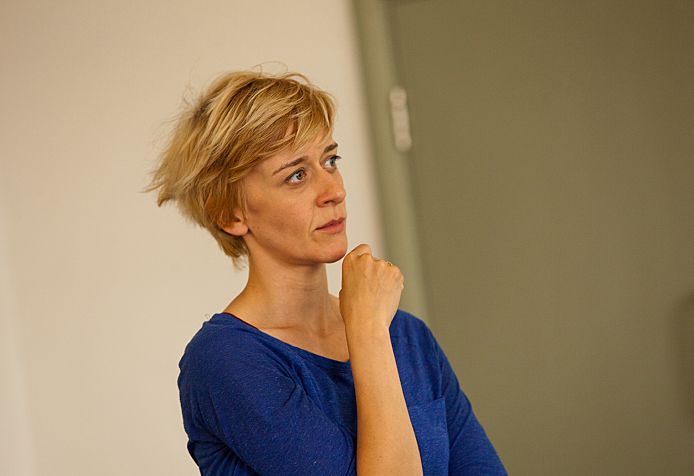 22 July 2015 • Lynette Linton
The Christians Rehearsals: Week 3
Week 3 is here! (How has that happened?)

We continued exploring the scenes and pushing the energy between the actors. The Christians is a really interesting play in terms of structure as it is debatable how much time is passing between each moment and these decisions can really effect how a scene is played. It's a play that raises many questions, due to it's many layers, so every day we discover something new.

Additionally, we began running the play in full so all actors could see how their scenes ran back to back as well as allowing us to get an overall feel for the show.

We will have a choir on stage every night, so we played the music where it will be within the scenes so the actors got a real feel for what that will add to specific scenes - though I'm sure it will feel very different again once we have a full choir! (How exciting!)

In the middle of the week, a wonderful dialect coach came in and gave an incredibly interesting session about the American accent.

On top of all if this, some of the company visited Hillsong Church, which is at the Dominion theatre, and has a congregation of thousands, to get a real feel of a church that size.

All in all, an extremely rewarding week of rehearsals. Roll on week 4!
Enjoyed the blog? Share it on Twitter or Facebook!