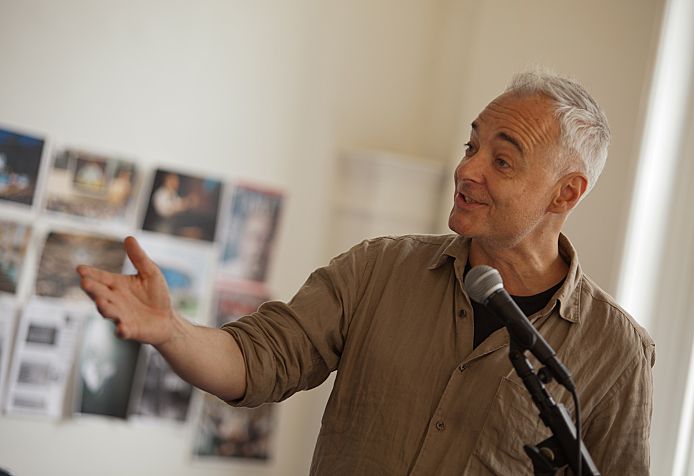 15 July 2015 • Lynette Linton
The Christians Rehearsals: Week 2
The second week of rehearsals meant getting up on our feet and working through the play scene by scene and exploring each character separately. Actors were called in separately to go through their own scenes. We answered some of the questions we found through the text work, and the actors began getting used to using microphones for the whole show (it's interesting looking at microphone technique!) This play explores great intense and intimate relationships, and it's such a joy to watch how the actors discover more each day about who these characters are.

I continued to gather videos of pastors in interview and in service, and we also got our first taste of the songs the choir will be singing during the show. (Yes, we have a choir!) At the moment, It feels like we have all the ingredients in separate containers and next week is about mixing them all together to make a great cake! (cheesy metaphor I know, but I think about cake a lot).
Enjoyed the blog? Share it on Twitter or Facebook!