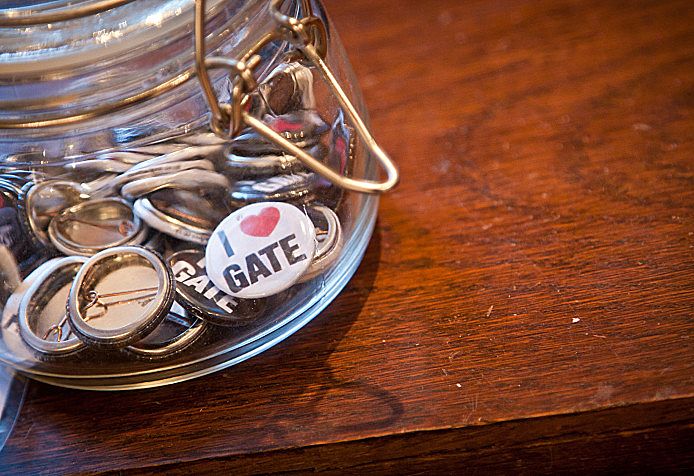 7 July 2015 • Suzy Sancho
Interview with: Producer Daisy Cooper
Tell us a bit about your job at the Gate?
I'm the producer at the Gate, which is sometime a bit of an elusive job title. I'm responsible for looking after the practical, logistical and financial aspects of our shows, sorting out schedules, reviewing and drafting contracts, and managing budgets. I also get a hand in some of the more creative aspects of pulling together a production, like casting and am responsible for marketing the plays, makes sure as many people as possible see our amazing work!
In an alternate universe, what would your ideal job be?
Neil Gaiman's proof reader.
What is the best show you have ever seen?
In 2013 I saw Wardrobe Ensemble's
Riot
at the Edinburgh fringe and was completely blown away.
Exploring a bizarre consumerist frenzy, it told the story of the 2005 riot at the opening of the Edmonton Ikea.
They had such a delicate touch, balancing humour and heart breaking moments, and ingeniously telling the story of a riot in Ikea using
only
Ikea products as set, props and even lighting. It was a glorious demonstration of what you can achieve one stage with more imagination than cash. It took me completely by surprise, and has stayed with me since.
If you could swap places with anyone for one day, who would it be?
For sheer audacity alone – Kanye West.
Why does theatre matter?
Telling stories is the way we make sense of the world around us. The joy of doing it on stage is that you get to work with an amazing group of people, all driving toward the same goal – entertaining, informing and (hopefully) entrancing a live audience.
Enjoyed the blog? Share it on Twitter or Facebook!