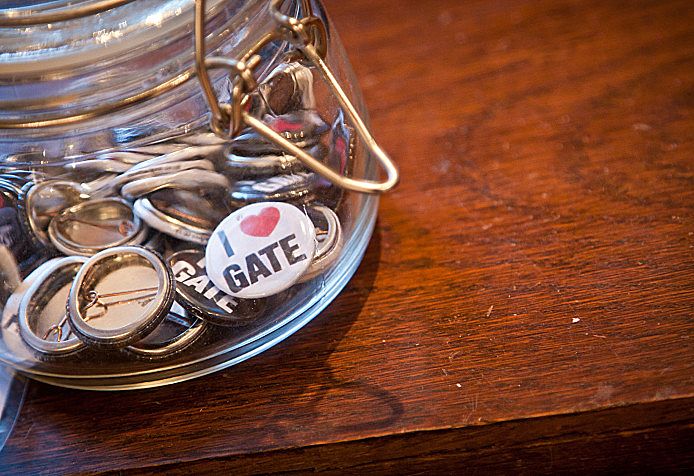 1 July 2015 • Suzy Sancho
Interview with: Intern Natasha Brown
Tell us a bit about your job at the Gate?
I'm currently interning for three months at the Gate. The internship focuses on producing and general management and I'm also dedicating some time to audience development. Currently, I'm assisting in the office and making sure things are running smoothly for the upcoming shows.
In an alternate universe, what would your ideal job be?
My ideal job in an alternate universe would be an astronaut. I've always had a fascination with Space and I think the uniform looks really cosy. I also can't think of a better 'Out of Office' email response than "Soz, in Space atm. Back in a year."
What is the best show you have ever seen?
I can't answer this. There are too many. Although I will say that there was one show that really made me believe in the beauty of theatre. I was part of this extremely low budget amateur student production and we were all just a bit rubbish. The play dealt with a really controversial and important topic. By the end of the performance, the entire audience was in tears. Here was this show that had really low production values put on by a bunch of amateurs and the audience had paid a quid to watch it. But it still managed to move people and provoke a response. The shared experience in that room was electrifying and important. I believe that people need that space to tell and listen to stories; to learn from each other and to understand themselves and the world we live in – regardless of who's doing the storytelling and how much money has been put into it.
If you could swap places with anyone for one day, who would it be?
Beyoncé. Always Beyoncé.
Why does theatre matter?
It just does. In the same way stories, education, politics, love, laughter matters.
Enjoyed the blog? Share it on Twitter or Facebook!