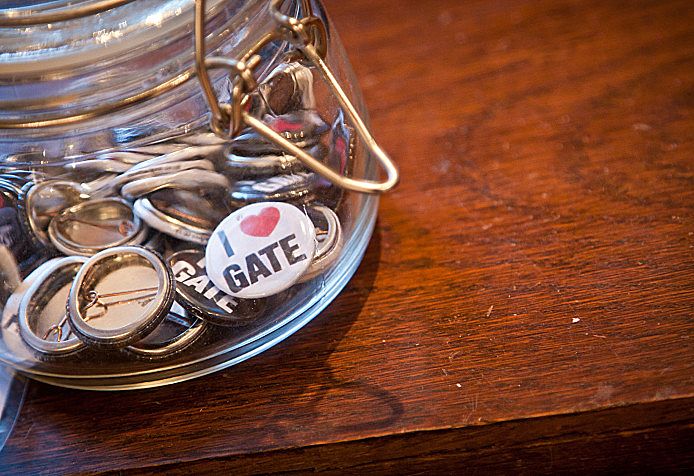 24 July 2015 • Suzy Sancho
Interview with: Intern Magdalene Zier
Tell us a bit about your job at the Gate?
I am interning at the Gate this summer, helping out wherever needed in the production office. In particular, I have been assisting with development, general management upkeep, and preparing for the upcoming production of
The Christians.
I have also been able to attend rehearsals and observe a variety of meetings and events.
In an alternate universe, what would your ideal job be?
In an alternate universe, I would love to be a food critic, getting paid to travel the world and write about the food I eat.
What is the best show you have ever seen?
The
best
play I've ever seen was Theatre for a New Audience's production of Brandon Jacob-Jenkins'
An Octoroon
this spring. But I have to admit the show I've seen
most
was the 1999 Broadway revival of
Annie Get Your Gun
starring Bernadette Peters.
If you could swap places with anyone for one day, who would it be?
Padma Lakshmi. See question 2.
Why does theatre matter?
Telling stories enables us to reflect on our world and our relationships. Telling stories in a theatre, where a team of creative folks from all disciplines collaborate towards a common, ephemeral product, has the greatest potential of all.
Enjoyed the blog? Share it on Twitter or Facebook!