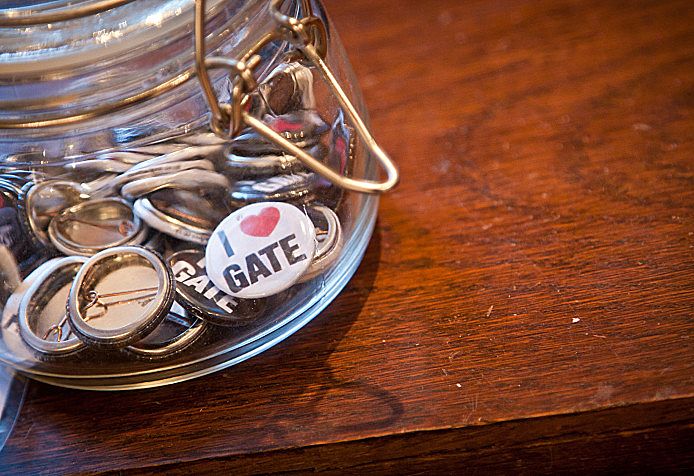 14 July 2015 • Chrissy Angus
Interview with Creative Apprentice Suzy Sancho
Tell us a bit about your job at the Gate?
I'm the Creative Apprentice/ Administrator. Being an apprentice means that I'm going to college one day a week and during the other 4 days I'm working at The Gate offices looking after some of the administrative sides (hence the job title), giving a hand to everyone in the office but mostly to Chrissy our General Manager and Daisy our Producer.
In an alternate universe, what would your ideal job be?
A sweet shop owner definitely (that's my sweet tooth talking). Or even better owner of Disneyland and Disney World so I can have free entries to both.
What is the best show you have ever seen?
I can't really choose so I will elsewhere it would be Richard III at Iris Theatre (David Hywel Baynes was just amazing) and The Cripple of Inishmaan at Noel Coward.
If you could swap places with anyone for one day, who would it be?
David Benioff or D.B. Weiss to control Game of Thrones characters' destinies…
Why does theatre matter?
It does matter because it brings stories and universe to life, get people to live and share experience and challenges our vision of the world in a way that movies doesn't.
Enjoyed the blog? Share it on Twitter or Facebook!