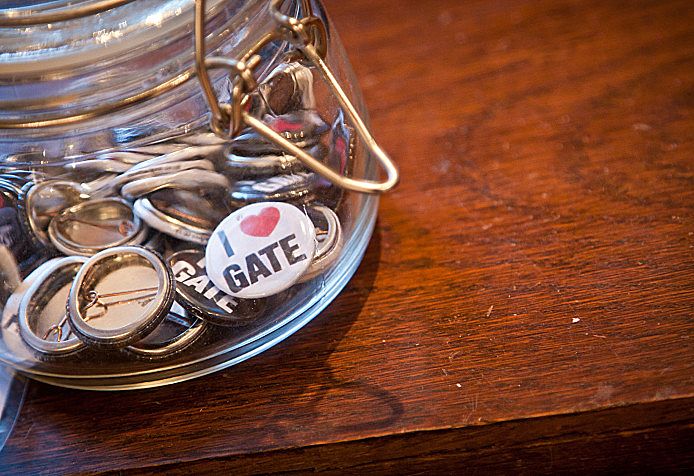 26 June 2015 • Suzy Sancho
Interview with: Associate Director Tinuke Craig
Tell us a bit about your job at the Gate?
I'm Associate Director here at the Gate. I have a lot of different things in my job description, but most of my work revolves around Gate Educate. I plan workshops for emerging artists and curious audience members and organise our interactive Gate Debates, where speakers are invited to speak at the Gate about issues our work focuses on. I also devote a lot of my time to reading scripts, seeing shows, and discovering and developing emerging artists.
In an alternate universe, what would your ideal job be?
A florist.
What is the best show you have ever seen?
That is an impossible question!! Here's a tentative top 5 (in no particular order):
1. Ivo Van Hove's A View From the Bridge at the Young Vic
2. London Road at the National Theatre
3. Thomas Ostermeier's Hamlet at the Barbican
4. Our Class at the National Theatre
5. Starlight Express at the Apollo (I saw it when I was six and it made me want to work in theatre)
If you could swap places with anyone for one day, who would it be?
I reckon it's pretty sweet being in One Direction.
Why does theatre matter?
It's an entirely human artform. You can write a poem about a tree, you can make a film about a machine, but plays are about people. Plays can show us worlds we'd never considered, and as they unfold literally before our very eyes, we are able to empathise with people whose lived may be entirely different from our own.
Enjoyed the blog? Share it on Twitter or Facebook!