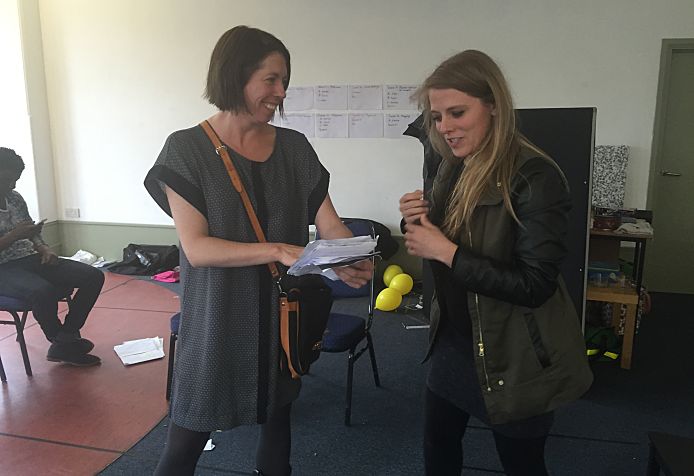 3 June 2015 • Lynette Linton
Image of an Unknown Young Woman Rehearsals: Week 4
And it's week four. Hasn't that just flown by?

I always like to take a second to think about how the character journeys have developed over the four weeks. Each day a new layer is added due to the vigorous text and scene work we have done over the rehearsal period.
The play follows three separate stories so it was an interesting challenge to see how transitions were going to work. We spent an afternoon working out how they would flow visually and what is great about our set is that so much scope to play with – you'll see what I mean you come and see the show!
We also had our first stagger through, which really showed how seamlessly the scenes and stories work side by side. We then managed to do a run through everyday so the actors could run the scenes in order and add the transitions in on top of this. It was looking in such great shape already.

Our fantastic sound designer George Dennis played some of the sound he has built to the cast as it really layers some of the scenes – especially the crowd moments - as actors have to play against the noise and it adds so much atmosphere to each moment.

By the end of the week, we were getting to the point where we were outgrowing the room. As a company, we were beginning to itch to get into the space, as that always adds a new element, but particularly with a play like this – where the design adds such an impact – it is the right time to get onto the set. I can't wait to see Fly Davis' amazing design in the flesh!

Bring on the tech!
Enjoyed the blog? Share it on Twitter or Facebook!