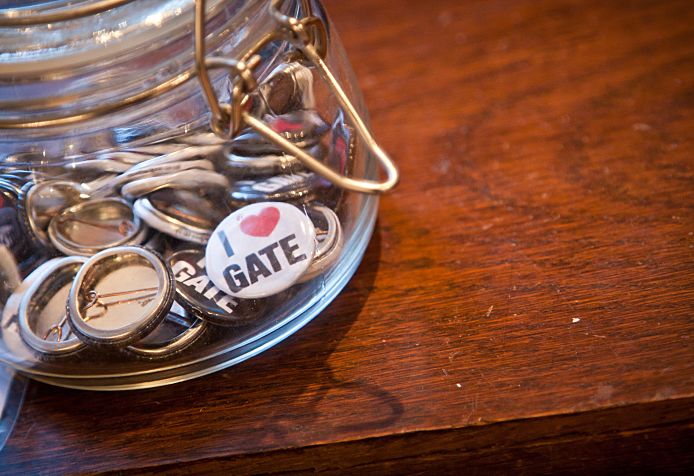 27 May 2015 • Suzy Sancho
Interview with: Executive Director Clare Slater
Tell us a bit about your job at the Gate?
I'm the Executive Director, which means that it's my job to make sure the Gate is a financially stable theatre, a well-run charity, a valuable organisation in our local community, and an exciting and rewarding place to work. It's an amazing job, allowing me to work with and support some of the most exciting emerging artists and administrators.
In an alternate universe, what would your ideal job be?
Hmm. A virtuoso musician. Or a gardener who works in glorious landscapes.
What is the best show you have ever seen?
That's an impossible question! Ontroerend Goed's 'Once And For All We're Gonna Tell You Who We Are So Shut Up And Listen' blew my mind in 2008. It did that magic thing for me: combining gig-like exhilaration and detailed theatrical performances. It was brilliant.
If you could swap places with anyone for one day, who would it be?
I'd be a teacher for a day, for a dose of reality.
Why does theatre matter?
Theatre invites total strangers to be in a room together, and experience an idea or question in unison. Then, when we leave that room, the best theatre forces us all to do something different in our live as a result. So theatre matters because it makes the world a better place, one audience member and one artist at a time.
Enjoyed the blog? Share it on Twitter or Facebook!