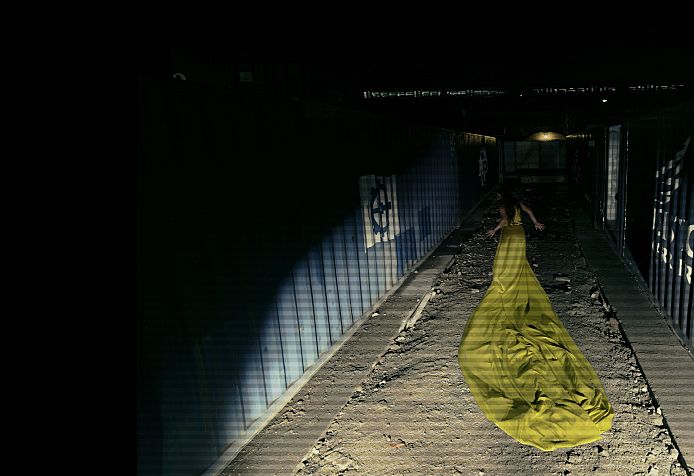 18 May 2015 • Lynette Linton
Image of an Unknown Young Woman Rehearsals: Week Two
How can it be the second week of rehearsal already?
This week, we finished off our text work on the last few scenes, before getting some great cuts from Elinor that have strengthened the play even further.

Chris then started to get the play on its feet.
Image has three separate character stories that link together; so we began calling actors separately each day, which meant that we could get their scenes up and in order over the course of the day they were called. This also meant that we had more time to explore each scene in more detail.

Our designer Fly Davis has designed an incredibly interesting and exciting set, so once our Stage Manager Katy Farlie had completed the mark up on the rehearsal room floor, the actors were able to explore the space and how the scenes would work when physically up on their feet.

The play features a chorus of three actors, and it has been extremely exciting working out the visual language of these characters as they multi-role in the play. It has led to great conversations about costume and props, and great fun in rehearsal.

More pictures went up on our image wall, as well as a timeline to remind us of the order events happen, and when the narratives intertwine.
Enjoyed the blog? Share it on Twitter or Facebook!