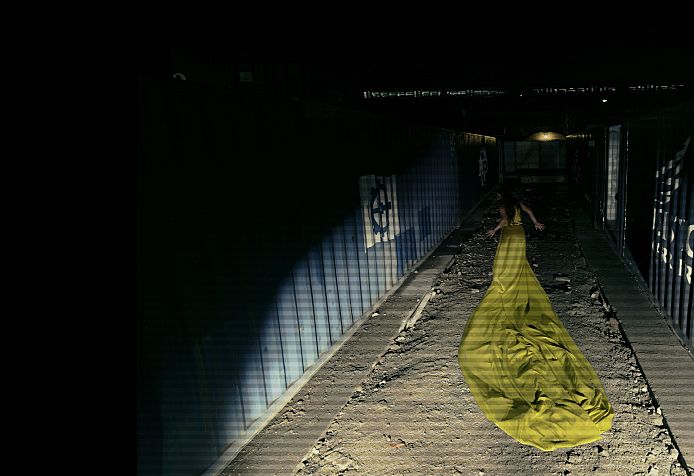 8 May 2015 • Lynette Linton
Image of an Unknown Young Woman Rehearsals: Week One
I cannot believe it is the end of our first week of rehearsals. It's true what they say, 'Time flies when you're having fun!'

Image of an Unknown Young Woman is such a special play, and I knew this when I first read it, but hearing actors put their voices to these characters has truly elevated it to another level.

Christopher Haydon (Image's director) began our process with text work. We have been thoroughly dissecting the script and spent the week around the table uniting the text, writing down facts and asking questions for each section (as well as eating large quantities of biscuits, which I suspect will be an ongoing occurrence). It is amazing how much you can get from each unit – even if it only lasts for a couple of lines. The play is incredibly layered and explores so many different voices, so it is always so interesting to hear how everyone has interpreted the same scene. We have a large cast so there are always a lot of opinions to share!

Elinor Cook, the writer has also been in rehearsal with us, making small cuts as we go along, and that is one thing I love about working on new writing – how a tiny text change can impact a character, and how we all work through this together. It's so great to have her in the room!

We have also shared pictures, which relate to the story - some that have come from our amazing designer Fly Davis - and have put up an image wall, which we will continue to fill up with ideas and pictures that will help us further understand the world of the play we are discovering.

I can't wait to get started on next week.
Enjoyed the blog? Share it on Twitter or Facebook!