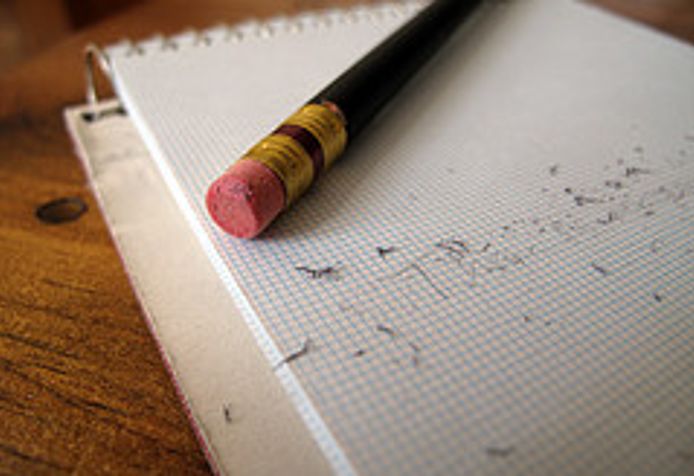 19 April 2015 • Suzy Sancho
Journey of an apprentice
It's been already 5 months since I've started my apprenticeship here. The time flies so fast!
Let me take you back in time for a moment. So first things first, my name is Suzy, I'm 23 and was born and raised in France somewhere south of Disneyland ! I move to London late in 2013 to pursue my dream of being involved in theatre again. I say 'again' because I've been doing drama since primary school (my first memory of being on stage goes even way back ; I remember being what must have been a panther (my costume was a black bin bag!) in the Jungle book when I was in elementary school) and I stopped after passing my A-Levels Drama exam in 2009. I then explored another dream career. Work for airlines at CDG. But the thing was that I couldn't stop thinking about theatre and sister Mary Clarence (Whoopi Goldberg in Sister Act 2) kept saying in my head "If you wake up in the morning and you can't think of anything but singing first then you're suppose to be a singer girl !". Of course for me it wasn't singing but work in theatre, but I found that sentence quite relevant to my situation.

So here I am realising my dream; after taking advice from a very wise friend who told me that if I didn't want to act anymore but still want to be involved in theatre, I could start by working in a community theatre company or be a volunteer (which I did last summer as front of house at Iris Theatre and I absolutely loved it, so a huge thank you to my friend who pushed me).
After many weeks of professional intense job hunting, on platform like the wonderful IdeasTap (#SaveIdeasTap) where I saw the LTC (@LTC_Theatres) ad for their creative apprenticeship. The LTC apprenticeship offer the great opportunity for people aged between 16 and 24 to gain both learning and working experience in one renown theatre. Applicants had the choice between 4 pathways : cultural venue operations, technical theatre (light, sound and costume), community arts and community arts administration.
The words from their online leaflet "Make things happen", "be at heart of things" described perfectly what I wanted to do and be so I chose the community arts admin' pathway. And, like it sounded very exciting and looked like a great opportunity, I didn't hesitate a second, I applied ! And as you're reading this, I got the apprenticeship and I'm working in my first choice theatre. The Gate Theatre. A teaching theatre home of anarchic spirits that might be small but always think big!
Since I started I've learnt and did a lot of interesting and exciting. Both at work and at school. Things that I didn't even think I was capable of just trying to do. Thanks to my great colleagues I'm gaining experience and knowledge in production and marketing, theatre administration, how to be a eco-friendly company and in so much more ! I'm even learning a couple of development things ! But that's not all ! As The Gate is a teaching theatre, I'm also invited to take part in creative lunches where we discuss scripts, go to model boxes meetings, meet and greets and read through of plays we're putting on and I get to see awesome plays and meet a lot of interesting and inspiring creative people.
I'm also in charge of organising and promoting our Young People's Night ; a night designed for people under 26 with £7.50 tickets, and after which I host a chat between the audience and the cast and creatives of the play. To be honest that was a bit frighting at first, but everyone here is so supportive that in addition to gaining knowledge, I'm also learning how to improve my shy personality.
A shyness that was almost all gone after a college event I hosted as part of my course. Facing classmates, teacher and other people is not that scary anymore. It's even fun! And all the research I did for it allowed me to find a little gem of video that made me more proud and happy to be an apprentice here.
I can't wait to see what the next months have in stock for me.

To be continued !!!

Sx
PS: That's the video I was talking about.
If you fancy been a apprentice, you should definitely visit that website http://www.apprenticeships.gov.uk/how_to_apply or that one http://www.artsjobs.org.uk and support/visit IdeasTap (this organisation is to great to close!) and if you would like to be a front of house volunteer here at The Gate, don't hesitate to drop me an email : suzy@gatetheatre.co.uk
Enjoyed the blog? Share it on Twitter or Facebook!