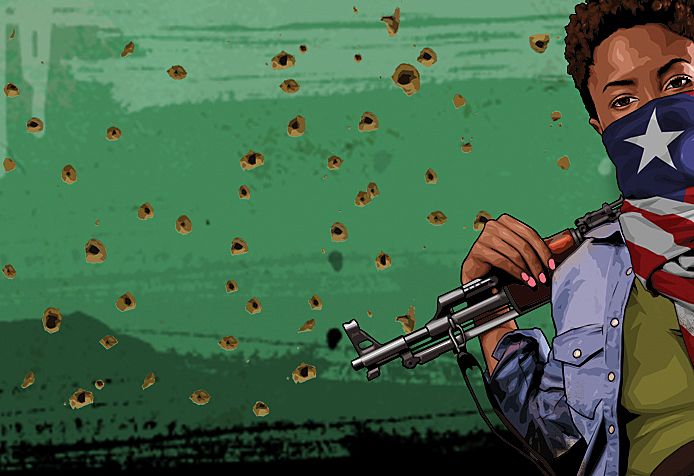 10 April 2015 • Rebecca Hill
Eclipsed Rehearsals - Week Two
Rehearsal Blog - Week 2

This week we have begun the process of bringing all the different elements of the play together. Our rehearsal room walls are now covered with images, timelines, script extracts, verbs and storyboard drawings, not to mention the washing line!

We've been continuing our physical work this week: looking at the events and verbs of each scene, paraphrasing and getting to know the script and characters in even greater depth. In this, we've been joined by Stephanie George (Movement) who has built on the language Caroline initiated last week in order to embed the physicality further as we edge towards the text.

We've been regularly joined by Hazel Holder (Voice/Accent/Singing) who has been working on breath, teaching us Liberian songs and tweaking accents to be specific to Liberia and reactive to the characters' social backgrounds; and George Dennis (Sound Designer) has recorded some of these sessions to start building the soundscapes for the production.

Chiara Stephenson (Designer) has been popping in daily with more props and set pieces so that we can realise the performance space as much as possible in the rehearsal room, and for the cast to get comfortable in any bits of costume she has already sourced.

We've also been lucky enough to be joined by the playwright Danai Gurira this week, who was with us immediately after touching down in London from LA. She's been a great support in the room, offering us insight and answers to some of our questions, and it has been encouraging to hear how thrilled she is with the progress we're making and the depths we're diving.

We've finished the week having got every scene up on its feet with the text. On Tuesday the cast will be off book, so we will continue playing and will be able to explore the scenes further, without the cumbersome paper in hands!
Enjoyed the blog? Share it on Twitter or Facebook!