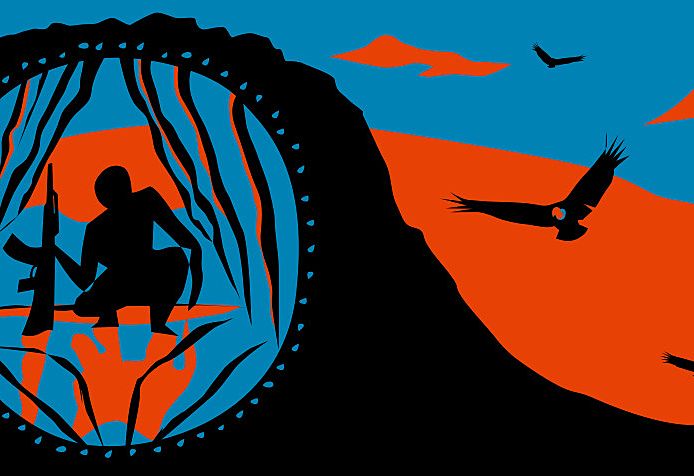 9 February 2015 • Sophie Moniram
In Rehearsal- Yoga, Shared Understanding and Liberation: Week 1 of Comrade Fiasco


We have come to the end of our first week of rehearsals for The Rise and Shine of Comrade Fiasco and we are astounded at how swiftly time is moving and how much we have gained from our first five days of work. Our director Elayce Ismail has begun our journey with an interrogation of the central demands of the show.

Elayce is drawn to work in a physical way and is stimulated by the physical demands of both the play and set. Rosanna Vize, our set designer, has created an extraordinary set which provides exciting possibilities for the actors through restricting the space in certain ways. It also affords clarity to the reoccurring motif of duality of space in the play.

Each morning begins with a session of Yoga overlooking a pond we can see from our glass walled rehearsal room (idyllic!) and then progresses to movement work. The aim behind this physical work is from the offset to establish a strong sense of ensemble, enhance the actors' awareness of each other's bodies in the space and to invite the actors into an agility in moving between 'states of tension'. The play is wonderfully fluid in its shifts in tone; the extreme and prolonged experiences of the characters before we meet them in the play have resulted in volatility or unfamiliar rhythms (sometimes on account of what we have identified as posttraumatic stress). This foundational work will come to be incredibly important as we start to find the restrictions and freedoms afforded to us by the rehearsal set, which has newly arrived into our room.

Another fundamental aspect of our process is gaining a detailed knowledge of the historical context that the play is grounded in. The play is set at a complex social- political time: Zimbabwe 1986, post the liberation war. Before beginning rehearsals Elayce spoke with me about her awareness of filtering research into the space in a way that induces fertility to the themes of the play and visceral responses to the issues. For this reason Elayce has been sharing excerpts from her research for us to digest, including personal accounts. We are therefore refining our shared understanding of the world of the play. We also have a wall in our room which we are filling with resources, maps, images and a detailed timeline for reference. Now we have moved to making our way through the script finding group clarity and pursuing the nuanced research questions that the text is bringing up for us.
As we move towards week two the stage is set for discovering the sound world and physical articulation of the play in the space; we are excited to play with the new additions of our sound system and rehearsal set.
Enjoyed the blog? Share it on Twitter or Facebook!