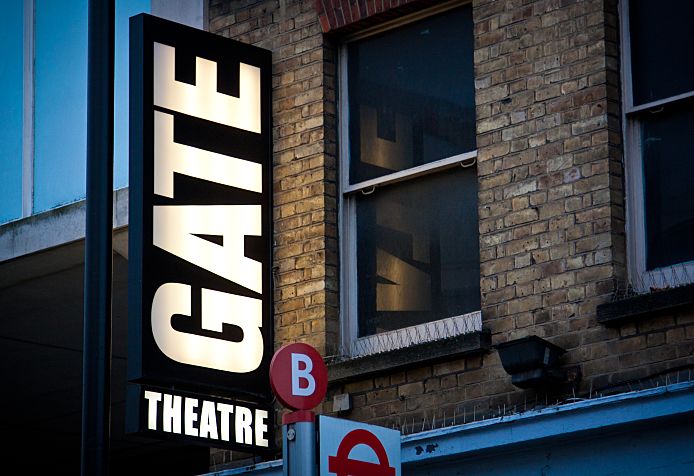 25 July 2014 • by Elena Robertson
Wrapping up: 5 Months Later
After five months at the Gate Theatre interning with the Development Manager, Sandy, my time is coming to an end. It's really crazy how time flies, and harder still to try and get my mind around everything I've learned in that time. In that time I've learned all the ins and outs of our online database where tickets are sold and support is monitored. Two days a week, for probably near-on three months of my time here, I was checking, double-checking, and updating the records of Supporters that assist us at the Gate.

This hasn't been the easiest task I could have been given, or at times the most interesting, but I could see a real value in what I was doing. As an intern, you aren't always entrusted with a solid project, something you can point to and say: "I did this, I contributed." Leaving the Gate, I know I can say that, and it's all thanks to the support of Sandy and the Gate's dedication to truly contributing to the education of their interns. I speak with friends who have placements elsewhere in other fields, and they speak about how they just wait for their supervisor to come up with something for them to do. I can gladly say I'm ending my time at the Gate with true tangible skills applicable beyond development.

The Gate is an ambitious theatre in a small space with an even smaller team. Because of their size, a large amount of projects are shared – and working together is key. Even though I was primarily Sandy's assistant, I also learned about marketing and management as I watched the team work so closely within the office. It's a really immersive environment with directors, designers and actors constantly coming in and out of the office. This was really a full view of every aspect of the theatre.

I really can't speak well enough about my experience as an intern at the Gate Theatre. I think I was able to learn more in this small office than I could have learned in a year anywhere else. I'm extremely thankful to the team at the Gate, not just for mentoring and educating me – but for welcoming me and treating me more like a team member than an intern (I was never once sent on a coffee or tea run). It's important that we take education outside of the classroom, and I just hope more theatres will offer opportunities like this.
Enjoyed the blog? Share it on Twitter or Facebook!